How to Stay Safe and Spot a Blacklisted Poker Site
Since online poker went through its boom phase a number of sites have fallen foul of the law and found themselves blacklisted by the community. While the downfall of some has been due to internal forces, other operators have had their reputations crushed by forces beyond their control.
In this article we'll explore what causes an online poker site to be blacklisted and how we can help you avoid the rogues.
Reasons Why a Site will be Blacklisted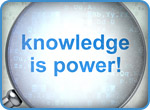 There are many reasons why a poker site will be blacklisted by the community but, in general, the offences fall into these categories:
Failing to pay players their winnings / failing to segregate player funds.
Instances of players getting cheated - such as the software glitch that allows employees or rogue characters to cheat players by seeing their hole cards.
Failure to hold a valid gaming licence.
Operating in locations where online poker is prohibited.
Failing to safeguard player deposits and withdrawals.
An inability to protect player's personal information, including password, through a lack of proper security measures.
Continued infractions with regards to poor customer service.
Essentially, any threat to a player's privacy or financial welfare is deemed a reason to blacklist a poker site. In general the community is self-policing and once an operator has been blacklisted it's virtually impossible for them to continue operating in the industry.
One notable exception to this rule is Full Tilt. Despite failing to repay US players their money after the Black Friday shutdowns, the site was purchased by the Rational Group (the parent company of the largest poker room in the world: PokerStars) and this helped restore its reputation. Indeed, any time a reputable business decides to invest in a failing site it will often help rejuvenate the latter's standing in the community.
Defining A Blacklisted Poker Site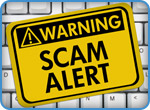 In the online community there is essentially two ways of defining a blacklisted poker site: those that screwed over their players and those that were screwed over by governments. In general, the sites that are listed in the second category are ones that have been shut down because of a change in government legislation.
For example, Full Tilt and PokerStars are both currently blacklisted in the US because of UIGEA and the Black Friday shutdowns. However, whilst these two sites are regarded as "rogue" by the US government, it's generally accepted that they are both legitimate rooms that are simply the unfortunate victims of bureaucracy.
In contrast, blacklisted poker sites that have been the makers of their own demise are usually in this position because of malpractice. The online poker community is extremely good at regulating the industry's top operators and any time something is amiss they are often quick to pounce on it.
For example, Absolute Poker and UltimateBet (both owned by the same parent company) both had instances of cheating a few years ago and after some lengthy investigation by members of the community it was revealed that both sites tried to cover up a major technical and financial scandal. Thanks to the perseverance of many industry insiders both sites were eventually forced out of business and are now these rogue poker sites are no longer operational.
Trust In Our Guidance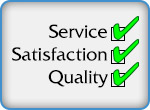 Although the poker community has done a fantastic job of weeding out the majority of unscrupulous sites, comparison sites such as us have also done their bit to ensure newbies are safe. Through our extensive network of industry contacts and expert reviews we've been able to ascertain exactly which internet poker rooms are safe and which aren't. Assessing everything from the credibility of poker room's gaming licence (every legitimate site must be regulated by a recognised body), to how well their support team operates, we've made it our job to ensure every site we promote adheres to the highest standards.
Indeed, while we take our time to review each poker site's software and gaming options, we also make sure the company behind the site has a solid reputation. This means checking to see whether or not the operator has been involved with any previously blacklisted poker sites, are they linked to a credible gaming company and which authority has given them a licence. Safety is paramount in the online poker world and without a positive reputation a site will often fade away which is why we only review and promote operators we trust.
How to Avoid Rogue Poker Sites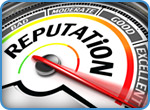 Knowing whether or not an online poker site is legitimate is both an active and reactive process. Remaining vigilant and being aware of your own personal safety is crucial, but we realise that you can only do this once you've been armed with the right information.
This is the reason we urge you to read and compare as many of our poker reviews as possible. Because we've put every major operator through its paces it means your job as a prospective player is a lot easier.
However, we don't just want you to take our word for it. Because the poker community is an open environment we encourage you to use some of the major forums and respected poker comparison sites to gauge the reputation of a poker room. Once you've done this, you can combine this knowledge with our selection of expert reviews to make the best decision possible.
Knowledge Is Key
To make a profit in the online poker world takes a variety of different skills, but making sure you can keep hold of that money takes only one: research. Make sure you know everything about a site before you deposit any money and if you see something you don't like the look of then add it to your personal blacklist and let other people know about it.
Blacklisted Poker Sites September 2023

2.4/10
Long delays in paying players, some over 1 year

0.6/10
Involved in cheating scandals. In addition, the site owners were indicted in the United States on charges that included money laundering and bank fraud.

0.6/10
Involved in cheating scandals. In addition, the site owners were indicted in the United States on charges that included money laundering and bank fraud.

1.9/10
Currently under an advisory because of non-payments to players, some players still waiting years later, and overall horrible customer support. It was a new poker room with high promises but it has not been run properly from day one!

1.6/10
Had its licence revoked by the Antigua and Barbuda Financial Services Regulatory Services Commission posted notice and owes players several hundred thousand in unpaid balances.

1.2/10
Was involved in a scandal where site owners were alleged to be playing against players with full knowledge of all the cards at the table.

2.1/10
Was involved in a scandal where players were not being paid when they requested withdrawals.

1.7/10
Has not been paying its staff, affiliates or players and does not respond to emails. Accepts funds, but won't let you cash out.

1.1/10
Has had many complaints of non-payment.

1.2/10
Many players have complained of non-payment and customer support is unresponsive.

2.1/10
Does not answer emails or telephones and has not honoured payments.

1.6/10
Has been accused of having software that facilitates cheating.

2.1/10
Oddsmaker & BetonUSA form part of Futurebet, also known as IGS & GameTech Solutions. They have been through a variety of scandals and players claim losses that run into millions.*
Each of these sites are among the worst offenders and most likely will be out of business very soon. Unfortunately, by the time most people realize what's going on with these offending sites, they will have already stolen hundreds of thousands of dollars from unsuspecting players. History shows us how often it happens unfortunately. Here's a good read on now defunct poker sites and their (sometimes brief) existence.
*Oddsmaker.com, OddsPoker.com and BetonUSA.com: Other brands associated with Futurebet/IGS/Gametech include AmcoPoker, ApexBets, BigDaddysCasino, BetRice, CasinoPolo, empirecasino, ExtremeBet, FeltStars, MiniLasVegas, OpenTablePoker, Papasino, PaperChasePoker, PokerDealer, PokerEon, PokerOne, PokerSyndicate, PokerFaceEnt, Pokervibes, Prosbet, Prozbet, RioPartyCasino (aka riopokerpalace), RedTiger88, Reefer Poker, Safestbet, ShamrockGaming, URBetting, USStarCasino and Vegas24.
Site information

PokerSites.com is the only dedicated review site selected as a member of the Interactive Gaming Council.