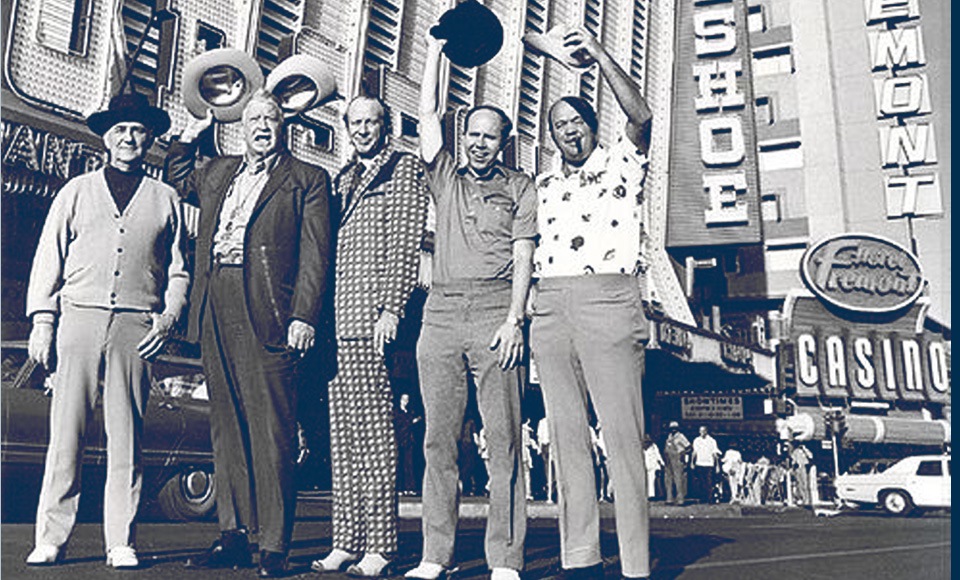 The Start of the WSOP
In 1969, the first 'Texas Gamblers Reunion' had taken place, but a year later Benny Binion decided to hold another get-together - the World Series of Poker.
In 1970, poker was something of an after-thought for the burgeoning Las Vegas casinos. Most casinos in the city didn't have a cardroom, so it was a revolution when a handful of Texas Hold'em enthusiasts and road gamblers congregated at Binion's Horseshoe in Downtown Las Vegas.
Johnny Moss, the "winner" in the WSOP's first year, was merely voted the best player rather than take down any all-in showdowns. But the players returned as the germ of a regular series of tournaments took hold.