Defunct Poker Sites

For every legal, well-run poker site there are a hundred UltimateBets or GoalPokers – rooms that came, saw, and did not exactly conquer. Some did their best to combat UIGEA, Black Friday, the police, falling player pools or managing to pay their players on time, or at all - but ultimately they all went the way of the Dodo (although one or two pulled off a Frankenstein and got resurrected from the dead).
And if you thought Ben Affleck's villainous poker site owner in Runner Runner was a fictional character, take a look at some of the characters in this list. Sometimes the truth really can be stranger than fiction.
We look at the defunct sites that graced and disgraced the online poker world in a handy A-Z format, allowing you to review the coroner's reports on what caused them to die.
Absolute Poker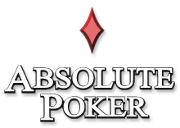 DIED: 2011
CAUSE OF DEATH: Black Friday
CORONER'S REPORT: Originally part of the Cereus network, Absolute Poker was one of the world's ten largest online poker rooms prior to losing the majority of its player base after the Black Friday raids. Valued at $30 million in 2005, it underwent the infamous 'POTRIPPER' scandal of 2007, when CEO Scott Tom was discovered to be playing the site under 'God Mode' and spying on other players' hole cards. Absolute was fined $500,000 for that little indiscretion, but the site continued. After Black Friday, the site stopped taking American business, and players are still waiting for their funds back.
AWHPoker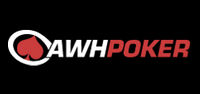 DIED: 2011
CAUSE OF DEATH: Acquired by PokerNordica
CORONER'S REPORT: AWHPoker did pretty well for a skin on the troubled Merge network, lasting all of three years before being bought out. Rumours abound that the original site was infecting players' machines with viruses, but we're not sure if that was just online ballers bitching.
BetOnSports
DIED: 2006
CAUSE OF DEATH: UIGEA
CORONER'S REPORT: Founded in 1995 in the UK, BetOnSports was one of the biggest players in the United States online gaming market until 2006 when US authorities indicted the company and a number of its executives on tax evasion charges and other misdemeanours arising from its supplying online betting to American gamblers. CEO David Carruthers was sentenced in 2010 to 33 months in prison. Victims did get a bit of their money back, albeit four years after the site closed.
Big Bet

DIED: 2004 & 2011
CAUSE OF DEATH: No players
CORONER'S REPORT: The poker paramedics had a field day with this site which originally closed in 2004 following a few failed promotions. It re-launched in 2008 after being given a shot of adrenaline and joined the Microgaming network. In order to accept US customers, it moved to the troubled Merge network in 2009, but eventually shut in 2011, paying out all existing players.
Bugsy's Club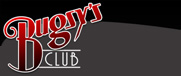 DIED: 2009
CAUSE OF DEATH: UIGEA
CORONER'S REPORT: : A relatively popular poker site pre-UIGEA, the site went the way of its namesake, Bugsy Siegel, and died in 2009 amid a hail of legal bullets. PokerStars opened their arms to accept Bugsy's existing players and honoured their bankrolls.
Card Spike

DIED: 2009
CAUSE OF DEATH: UIGEA
CORONER'S REPORT: Another victim of those nasty bullies in Congress, CardSpike closed its operations in 2009. Players were allowed to withdraw their cash but had to pay a $40 fee on any withdrawal under $50. Capitalism in action right there, folks.
Chico Poker Network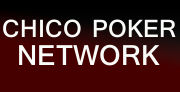 DIED: Still breathing - just
CAUSE OF DEATH: Black Friday (in a coma)
CORONER'S REPORT: Previously known as the Action Poker Network, Chico fell afoul of the fallout from Black Friday and found itself unable, or unwilling, to pay out to its players. Players on CPN skins like ActionPoker, Paynorake and PokerInCanada received emails apologizing for the "prolonged and unfortunate delay" in reuniting them with their account balances, and promised to process new payout requests "without delay" beginning July 1, 2013. However, the company, which cited, among other things, "regulatory issues, banking issues" and curiously, "player bonus fraud" among its reasons for non-payment, is still to pay back allegedly over $1 million.
Doyles Room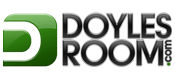 DIED: 2011
CAUSE OF DEATH: Black Friday
CORONER'S REPORT: Founded in 2004 under the stewardship of poker legend, Doyle Brunson, Doyles Room always remained a tiny poker site despite its iconic front man and the formidable "Brunson 10" group of sponsored online pros he helped form (which included Chris Moorman and Alex Torelli).
However, the operation was seized as part of the Black Friday raids of 2011 and bought up by Americas Cardroom later that year. As for Brunson, he cut all ties with the site following the FBI raids. Americas Cardroom continues to operate, with leading US pro Dusty Schmidt leading the way.
Empire Poker

DIED: 2006
CAUSE OF DEATH: Sold to PartyPoker
CORONER'S REPORT: After some fights with its big brother, PartyPoker, the skin was sold to the poker giant in 2006.
Everleaf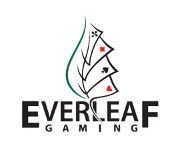 DIED: 2012
CAUSE OF DEATH: UIGEA
CORONER'S REPORT: Everleaf closed its doors to players from the USA, France and Malta in 2012 after a long campaign from the US authorities to have the network shut down. Players outside the US still experienced problems with payouts, and Minted Poker recently left the network, warning players that Everleaf was unable to pay them or their players. In 2013, the Malta gaming authority, LGA, finally booted the network out of its jurisdiction.
Feltstars

DIED: 2012
CAUSE OF DEATH: Financial issues
CORONER'S REPORT: Despite sounding a lot like "PokerStars", this site was well and truly sent to the felt in 2012 when it shut its doors to all players. Player funds were segregated, so there were no Full Tilt-like problems with the Merge network skin, but the site had only signed up sponsored pros like Gillian Epp and Dave "Devilfish" Ulliott months before closing.
GoalPoker

DIED: 2006
CAUSE OF DEATH: Financial issues / payouts
CORONER'S REPORT: Set up by two British city boys, you can't argue that GoalPoker didn't go out with a bang. GoalPoker infamously held the party to end all parties in Ibiza for its online players during the 2006 World Cup. However, it then emailed players to say it would be unable to honour WSOP packages won for that summer's festival. Perhaps it was just a few cocktails too many on those golden Ibiza beaches. The site closed following even more complaints of non-payouts to players.
JETSET POKER

DIED: 2006
CAUSE OF DEATH: Tax / UIGEA / Payouts
CORONER'S REPORT: Formed in 2003, JetSet enjoyed US customers (and even operated within the US) until first its software provider went bankrupt, and then the bombshell of UIGEA hit in 2006. Players were given five minutes' notice that the site was closing, and many didn't get paid. Some players lost thousands of dollars, and it was alleged that some $100,000 of payouts remain unpaid. Oh, and they also owed money to the IRS. Anything else?
KSpoker

DIED: 2010
CAUSE OF DEATH: Lack of players
CORONER'S REPORT: Part of the Boss Media network, King Solomons Poker shut its doors in early 2010 with players able to access their funds.
Lock Poker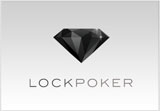 DIED: 2015
CAUSE OF DEATH: Black Friday and owner overspending
CORONER'S REPORT: Originally one of the largest US poker rooms, Lock Poker had its own gaming network before it collapsed around 2015. Black Friday, together with slower and slower payouts and an owner that spent the company's cash on five-star hotels and first-class flights seem to have been the main reasons for Lock Poker's demise. In its last year its software remained up but its servers stopped connecting and no payments were honoured. According to some estimates, players are still owned around 15 million dollars in total.
Optimus Poker

DIED: 2013
CAUSE OF DEATH: Network Downsizing
CORONER'S REPORT: Like IronDuke, Hero Poker, and countless others before it, another Merge network skin bit the dust in 2013 when Optimus went busto. Carbon Poker found itself the recipient of yet more Merge players from a defunct site as they migrated over.
Overbet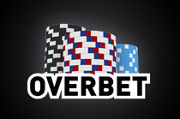 DIED: 2013
CAUSE OF DEATH: Being on Merge
CORONER'S REPORT: As with IronDuke et al, Overbet customers were greeted in early 2013 by a login screen informing them their skin was shutting down. The Merge refugee camp that is Carbon Poker soon found itself the recipient of even more new players.
PartouchePoker.fr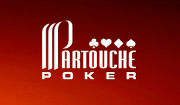 DIED: 2013
CAUSE OF DEATH: Legal issues / payouts
CORONER'S REPORT: The French poker site shut its doors in 2013 after French regulation changed the way poker sites are run and taxed in the country.
The site had already found itself lagging behind competitors like PokerStars and Winamax in its home country before it was dogged by a series of controversies. Most infamously, the Partouche group effectively welched on its 5 million Euro guarantee at 2012's Partouche Poker Tour live series. After intense pressure, chairman Patrick Partouche agreed to make up the overlay, but in a typical display of Gallic defiance, he cancelled the tour for the following year.
It wasn't the first time Partouche had come under fire. At the 2009 PPT Main Event final table, pro Ali Tekintamgac was caught cheating (with the aid of "journalists" conveying other players' cards to him) and expelled, and last year the French regulator uncovered cases of Partouche employees and employees' family members playing on the site and receiving free gifts.
Pitbull Poker
DIED: 2009
CAUSE OF DEATH: Lawsuits / Cheating
CORONER'S REPORT: Originally a no download poker site, PitBull operated from 2004 to 2009, but it had to deal with accusations of insider cheating on a par with the "SuperUser" scandals at Absolute Poker. It turned out that the site's security was less than reliable (to put it mildly) and hole cards were able to be viewed by anyone working at PitBull Poker.
However, controversy surrounded the site when it was first announced on WSOP.com, a website that was designed to confuse people into thinking that it was the World Series of Poker. Pitbull's parent company would later lose the WSOP.com domain in a cybersquatting suit with Harrah's Entertainment.
As if court battles and God Mode scandals weren't enough, it later emerged that some cash game pots on PitBull Poker were having money 'shaved' from them, meaning players were left out of pocket.
The site went out with its tail between its legs in 2009 when it emerged that PitBull execs were found clearing the company's Costa Rica offices out of IT equipment and office furniture.
Planet Poker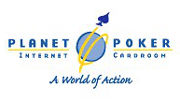 DIED: 2007
CAUSE OF DEATH: UIGEA
CORONER'S REPORT: The first ever online poker room offering real-money games to players across the world, Planet Poker ultimately fell foul of UIGEA in 2006, and eventually closed its virtual doors in 2007. By the time UIGEA passed into law, Planet Poker boasted 750,000 registered customers. It suspended real money gaming in 2007 and now operates a play money-only site.
Poker Nordica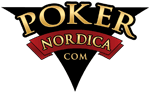 DIED: 2012
CAUSE OF DEATH: UIGEA (long-term illness)
An endless list of defunct Merge network skins continues with the latest to shut, Poker Nordica, in 2012. Once one of the biggest US-facing sites, it fell foul of UIGEA in 2006 but continued on with a decent affiliate program in place. It finally shut its doors in April 2012, with players allowed to migrate their funds over to other Merge skins.
Poker Room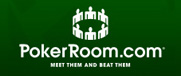 DIED: 2009 and 2013
CAUSE OF DEATH: UIGEA
CORONER'S REPORT: Along with PlanetPoker and PlayersOnly, Poker Room was one of the early pioneers of online poker, opening its virtual tables in 1999. Part of the huge OnGame network, it shut down in 2009, a victim of a post-UIGEA apocalyptic world, when it had to leave the US market, but the site re-emerged in 2012 briefly until its final stagger towards the online poker graveyard a year later.
PokerSpot

DIED: 2001
CAUSE OF DEATH: Payouts
CORONER'S REPORT: Back in the days when online poker involved Texas Hold'em, Texas Hold'em, or, er, Texas Hold'em, PokerSpot, headed by poker pro, Dutch Boyd, came along offering players a whole range of mixed games. However, due to issues surrounding the site's payment processors, the room shut up shop in 2001, owing its players $400,000. Boyd, or co-owner, brother Robert, never managed to muster the funds to repay its suffering poker players, even though it was reported that Dutch refused a bailout to compensate the site's players. (Note: Dutch Boyd's Lifetime Earnings: $2,150,000.)
PokerView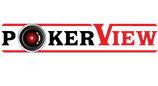 DIED: 2013
CAUSE OF DEATH: Lack of players
CORONER'S REPORT: The curse of Merge strikes again, as another skin on the network shut in 2013. PokerView, a Merge Gaming skin that allowed players to see each other via webcam while playing unexpectedly shut down on April 1st. It wasn't a joke.
Purple Lounge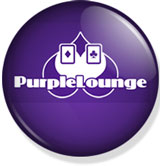 DIED: 2012
CAUSE OF DEATH: Change of software platform
CORONER'S REPORT: A successful and awarded casino, Purple Lounge used to be a Microgaming casino until 2012 when they decided to move to another, lesser-known platform following some payoff scandals. This led to both their and the platform's downfall, and they all closed down a few months after the acquisition. A lot of blame was shifted around for a while, with players getting no payouts at the end.
Rosso Poker

DIED: 2011
CAUSE OF DEATH: Unknown
CORONER'S REPORT: Formed in 2008, Rosso Poker almost immediately came under fire for dodgy security issues, and closed its doors in 2011 with players given a deadline for withdrawing their cash.
SpadeClub
DIED: 2010
CAUSE OF DEATH: Money troubles
CORONER'S REPORT: Despite a seemingly healthy subscription-based system for US players ($20 a month) this site that boasted CardPlayer's Jeff Schulman as one of its champions, and with thousands of Americans playing on the site, the sums never added up, and SpadeClub ceased operations in 2010.
True Poker

DIED: 2011
CAUSE OF DEATH: Black Friday
CORONER'S REPORT: Not wanting DoylesRoom to be lonely, the DoJ seized True Poker at the same time in a wave of indictments following Black Friday. In one fell swoop, True Poker's US player base was shut out of the poker site, and their funds with it.
UltimateBet/UB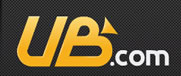 DIED: 2011
CAUSE OF DEATH: Black Friday
CORONER'S REPORT: What happens when you have one site with a cheating scandal? Why, join up with another site that has its own scandal.
That's what UltimateBet did when it merged with Absolute Poker on the Cereus network. Both sites had had their "super user" scandals, whereby senior execs could see players' hole cards and duly stole millions from players.
UltimateBet was founded in 2001, and quickly became one of the US's biggest poker sites, with thousands of players. It only emerged in 2008 that super-users were using the God Mode on the site to cheat money out of legitimate players. One particularly notorious super-user was "NioNio", who cheated other players out of some $600,000. Later it emerged that UB's Russ Hamilton, the 1994 WSOP Main Event champion, facilitated the cheating going on at UB. Eventually the site refunded a total of $22,100,000 to defrauded players.
UltimateBet was taken down in the Black Friday raids of 2011, and players from the US never got their money back. The site is now insolvent.
Somehow Hamilton avoided jail.
Victoria Poker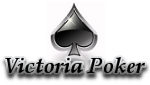 DIED: 2005
CAUSE OF DEATH: Lack of players
CORONER'S REPORT: One of the pioneers of Mac-based online poker, that was eventually proved Victoria Poker's undoing – no one was playing on Macs in 2003.
Launched in 2003, Victoria Poker offered Hold'em solutions to online poker players who moonlighted as graphic designers by day, with an offering that was simple at best, and plagued with bugs at worst. A lack of games – and players – do not a good poker site make, and in 2005 players were told the site was closing for good. Now that Mac poker is everywhere, could we see a Victoria re-launch in 2013? Not likely.
Victory Poker

DIED: 2011
CAUSE OF DEATH: Black Friday/Became Affiliate
CORONER'S REPORT: Once famous for its sponsorship of Antonio Esfandiari and those YouTube videos of the infamous Victory Girls, the site fronted by flamboyant CEO Dan Fleyshman was always going to fall foul of the authorities sooner or later.
After the Black Friday indictments in 2011 Victory Poker left the US market, with existing player accounts moved over to Cake Poker. Fleyshman toyed with the idea of moving the outfit to the much-vilified Cereus network – home to Absolute and UltimateBet – but decided instead to call it a day and switch attention to a safer option – a poker affiliate site.
Wingows
DIED: 2008
CAUSE OF DEATH: Acquisition that led to bankrupt
CORONER'S REPORT: Opening in 2006, Wingows had aspirations to be a big and successful poker room. However, it was acquired by a platform with a bad reputation which made it go bankrupt. By the time the original owner took it back it was too far gone to be saved.
WorldPokerExchange / WSEX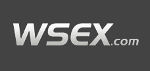 DIED: 2012
CAUSE OF DEATH: Insolvency
CORONER'S REPORT: Plagued with ongoing player payout issues and the authorities, World Poker Exchange – part of the powerful World Sports Exchange sportsbetting site that were one of the first online sportsbooks to take business in the US – shut up shop in 2012, owing players an estimated $1,000,000.
Based in Antigua, it was there in 2013 that World Sports Exchange co-founder Steve Schillinger – a former stockbroker who took the Internet gambling world by storm - put a gun to his head and committed suicide.
In Conclusion...
It's incredible to think that online poker has only been around in a serious form for about 15 years, and that during that time so many poker sites have come and gone. If anything it's taught us two things: 1) only play on a properly regulated, legitimate poker site, and 2) In hindsight, UIGEA (whisper it) may have done more good than bad. When we compile the next list of defunct poker sites let's hope that we can all look back and laugh at how internet sites conducted themselves, and how much more professional everyone is now. Fingers crossed...
Site information

PokerSites.com is the only dedicated review site selected as a member of the Interactive Gaming Council.