Tips On Choosing a Poker Site

Wondering how to find the best online poker site? Don't know where to turn? Confused by the mass of options?
Well one quick method is to use our site. We have ranked many poker online rooms according to a wide variety of criteria to make it easy to find a great site. However, we understand that you might want to go it alone.
Today, there are dozens of different online poker sites competing for your play and they each offer a slightly different experience. If you're trying to choose between a few different online poker rooms, these 10 top tips should help you figure out exactly which site is right for you!
With our top 10 tips you'll learn:
What to look for in a good poker site
How to avoid sites that might not be right for you
What factors will help you have fun at the tables
Are you ready to start looking for the poker site that is right for you?
#1
Hunt down the best welcome bonuses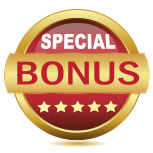 Bonus offers for new players at online poker rooms are essentially free money that you'll receive just for doing what you were going to do anyway: play poker. That said, picking the right bonus isn't as simple as grabbing the biggest offer you can get. Instead, find a bonus that you can actually clear. If you'll be playing frequently at higher stakes, the biggest bonuses will be the best for you, but more casual players will do better by finding a smaller bonus that you can actually receive. So far, PokerSites.com visitors have received over $5 million in bonuses – and that amount grows every day.

#2
Find sites with lots of player traffic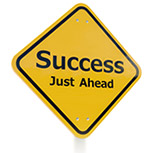 Nothing else about a poker room matters if you're never actually able to play a game. One of the first things you should look for at a poker room is the amount of traffic that room gets. Pay particular attention to how many tables are running in the games and stakes you're interested in playing, making sure there is always action when you want to play a few hands. If you're interested in tournaments, make sure that there are enough entrants to generate worthwhile prize funds for the winners, too. Use our powerful poker site finder tool to help with your decision!
#3
Look for simple lobbies with lots of filters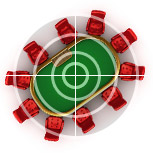 Each poker room has a different user interface, and while this won't be the first thing you think about when you're considering online poker, it could be something that greatly enhances your experience on the site. Look for a room that allows you to easily find the games you want, saving you time and ensuring that you get into the games that are right for you.
#4
Make poker better with easy-to-use software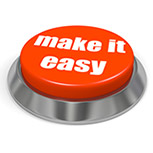 Similar to our last point, the table software on the site you choose should be visually attractive and easy for you to use. For many players, that means large, easily identifiable buttons for betting, as well as an uncluttered interface. If you're interested in flashy animations or 3D graphics, that's fine: just make sure that they don't get in the way of actually playing poker.
#5
Read reviews and watch videos to get the feel of a site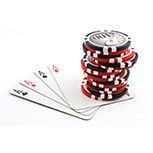 Reviews should form an important part of your research when looking for a new poker site. At PokerSites.com we offer detailed reviews and videos of all the sites we list, covering everything from signing up and playing at the site, to withdrawing your winnings, as well as highlighting what each has to offer. We also encourage players to add their own reviews to ours to provide our readers with a comprehensive picture of what goes on at each online poker site.
#6
Use safe and secure banking options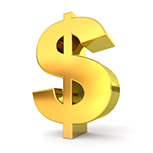 Make sure that the poker room you choose has banking options you can utilize: both for deposits and withdrawals. Ideally, there will be multiple methods you can use on both ends; that way, if you have a problem with your preferred options, you at least have some backups you can use.
#7
Look for friendly, efficient customer support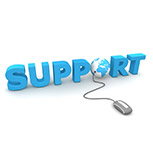 Most people assume they will never have to use the customer support section of a poker room, and as such, it tends to get ignored. Don't make this mistake: once you have an issue with the poker room, you're going to want to work with people who are both courteous and knowledgeable. When it comes to getting you back to the tables and winning pots quickly, good customer support can make all the difference.
#8
See if you qualify for VIP status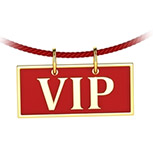 These days, just about every poker room offers a VIP program, most of which work in tiers. As you move up the VIP status levels, you'll earn more and more benefits, like better bonuses, free tournament entries, points that can be redeemed for merchandise, or rakeback and other cash back rewards. Try to figure out approximately how many points you'll earn by playing on various sites, and see which one offers you the best benefits for the VIP levels you can achieve.
#9
Take advantage of freerolls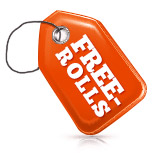 The easiest way to pad your bankroll is by playing in freerolls: tournaments that offer cash prizes without charging an entry fee. Each poker site offers different numbers and sizes of freerolls. You'll want to pay attention to the number, the prizes offered, and the size of the fields that normally play in them – after all, the fewer players you have to beat, the easier it is to win some free money.
#10
Boost your game with poker training tools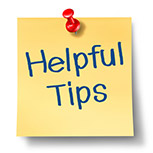 Every good poker player knows that they need to continue improving their game to stay ahead of the competition. Today, many poker sites have found ways to help players stay sharp, ranging from occasional tips from resident pros to training videos that will help teach you some of the finer points of advanced strategy. Take a look at what each room has to offer you when it comes to training tools. You might also want to see if each poker site offers beginner tables that give you the chance to ease into the site by only playing with other new players.
As you can see, there is a lot more to finding a good online poker site than just clicking a mouse and signing up. There are lots of variables to consider and they can really help you to find a poker room that is right for you.
Do understand that the perfect site might not be out there. So when reading these tips, decide which aspects of a poker site are most important to you. That will help you to find a poker room that ticks all the right boxes for you.
And good luck at those tables!
Site information

PokerSites.com is the only dedicated review site selected as a member of the Interactive Gaming Council.