Full Tilt Poker V Bodog Poker
Bodog vs Full Tilt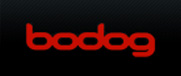 Full Tilt Poker boasts a stellar line-up of big name professionals and offer a first class loyalty package.
Not available to US players and non-remarkable sign up promotions let it down slightly.
Full Tilt Poker and Bodog are two poker sites with unique interests among the people that play on both sites.

Full Tilt Poker is known as a big poker site that attracts poker newbies, while Bodog is primarily aimed at players that play poker casually who primarily come over from the sportsbook.

Each has their own unique rewards system and features, making this an excellent comparison breakdown.
Bodog Poker looks, and plays, unlike other sites on the market thanks to a unique and innovative format including, customisable graphics.
Although it is helpful to offer phone support, it can be a little slow in response and vague in its solutions.
COMPARISON VIDEO
ROUND BY ROUND
ROUND 1 Bonuses & Promotions
Bodog has a 100% match signup bonus for players joining them. It's works a little uniquely from other poker sites in that players get an instant 10% upfront cash bonus into their account. From there players go play at the real money poker tables and for every 10 poker points they earn in their first 30 days, they get an additional $1 in bonus. That bonus system is matched up to 100% of a $500 initial deposit bonus.
Full Tilt Poker has a system where they match 100% of your first deposit up to $600. The system to unlock the bonuses is easy to follow as players play at the real money tables and for every Full Tilt Point they earn, receive a credit of $0.06. The deposit money is then released in $20 chunks.
Since the Full Tilt Poker bonus system has a three month expiration date and Bodog is only 30 days, the clear winner here is Full Tilt Poker, who also offers $100 more on their maximum deposit bonus.
ROUND 1 WINNER:

ROUND 2 Software
Full Tilt Poker recently underwent major renovations that made the software more stable for less crashes and less lag time. In addition, their overhauled lobby is better looking and has a ton of filters and widgets to make for a very customized experience. There is also native software clients for both PC and Mac OS X users, something to be said in today's era of Mac computing.
Bodog has two options as well, a native PC software client and a web-play option that allows a player to access the poker room and play at one table. The software at Bodog is heavily taxing on system resources but does make the games move fast. There are filters and some neat customizable solutions, like changing the background colors. It should be noted that Bodog restricts players with their software to only play no more than four tables at a time.
In terms of overall software, Full Tilt Poker gets the nod because of it's ability to not tax system resources the way Bodog's software does. The new lobby for FTP is also far superior and their table layout and button system is easier to use.
ROUND 2 WINNER:

ROUND 3 Traffic
Bodog is ranked as the 15th largest poker room in the world and accepts players from the United States. Their traffic isn't anywhere near Full Tilt Poker, who is ranked 2nd in the world. The difference, according to PokerScout, is literally 20 times the difference.
The good news for players who want to check out either site is that the microstakes players on both sites are terrible. For the most part, the players on Bodog at every game are terrible, even at the high stakes. Many of these players come from the general sports wagering side of their business and poker is not their main game. This makes mid and high stakes games very juicy.
Because there's just so much more in terms of traffic, Full Tilt Poker gets the nod here. There's a lot more tables going for both cash games and tournaments, and there's plenty of fish at Full Tilt Poker. The fact that you can table select more is a big thing for poker players.
ROUND 3 WINNER:

ROUND 4 Tournaments
Full Tilt Poker is one of the best sites, and maybe even the best site, for tournament poker players. Their popular FTOPS tournament series is the best populated on the internet and their occasional Sit & Go madness promotion is also a big ticket item for the site. They also run daily big money guarantees in addition to the $750k Guarantee on Sunday afternoons. Most of the big tournaments running daily have satellites running which are easily found in the tournament lobby.
Bodog has tournaments running but the size of the player fields make them look more like large Sit & Gos when comparing them to some of the bigger sites like Full Tilt Poker. There is something to be said for the poor level of play from their tournament players, but overall, the lack of big money tournaments makes this an easy pick.
ROUND 4 WINNER:

ROUND 5 Ring Games
As mentioned before, Bodog has some decent traffic at the micro stakes and some decent tables running at lower mid stakes games if a player doesn't mind playing both 6-handed and full ring cash games. Unfortunately, the software only allows you to play at no more than 4 tables at one time, which actually makes the games a lot looser, so it might be a good thing for your game.
Full Tilt Poker offers some of the best cash game action in the world with tons of traffic through all levels of play. The games at the micro stakes are tremendously soft and players really don't see competent regulars until they reach the $0.50-$1 tables. The number of tables running for all their games including Omaha are massive making table selection easy. Full Tilt Poker allows a player to play up to 16 tables at one time (it does require you to email in to customer service).
ROUND 5 WINNER:

ROUND 6 Games
Full Tilt Poker has a nice variety of poker games available including all versions of Hold'em and Omaha. In addition they also offer HO, HORSE, HEROS, HOSE, Stud and Razz games. Bodog is a bit more limited with their offerings, as they have Hold'em and Omaha games running, and also just offer Stud.
ROUND 6 WINNER:

ROUND 7 Deposit/Withdrawal Options
Both sites offer credit card deposits which, for USA players, is best done through All Access VISA cards in order to guarantee approval. In addition, they use other methods like Instant eChecks and bank wires to fulfill their customer's needs for deposits and withdrawals.
ROUND 7 WINNER:

ROUND 8 VIP Program
Full Tilt Poker has a point system used to reward players with spendable points at the Full Tilt store. These points are accumulated by playing in real money games, be it tournaments or ring games. There's also a Happy Hour promotion that doubles the points awarded during certain hours in a day. On top of that Full Tilt also offers an "Iron Man" promotion for players that play every day. These players receive special Iron Man medals which can be used at the Iron Man store for cash bonuses or other items.
Bodog has a point system as well which can be turned into cash. It's a very straightforward system that requires a minimum of 500 points in a person's account to be converted. Players can convert as often as they like up to 25,000 points per 30 day period. The exchange rate is 100 points gets a player $1, and the cash is issued as a bonus.
ROUND 8 WINNER:

ROUND 9 Support
This is one area where Bodog really shines. Their customer support team is available via telephone and email and has drawn rave reviews for their service. They are noted for being very helpful and courteous to the people coming to them with issues. Full Tilt Poker is really on the other spectrum, noted for their poor customer service who are only available via email and can take days to get back to one of their users who has an issue.
ROUND 9 WINNER: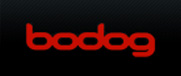 Bodog VS Full Tilt Poker WHO WINS?
In some of our comparisons we've chosen a narrow winner while advocating that there's something for a player at both sites. In this comparison the margin isn't thin at all and the clear winner is Full Tilt Poker. It's not to say that Bodog is a bad poker site, it isn't. Players that only like to play 2-4 tables at a time and want super fishy action at all the tables are better off playing at Bodog. But everyone else is definitely better off at Full Tilt Poker.
FINAL SCORE

7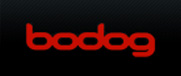 1

1
AND THE WINNER IS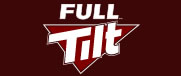 PLAY NOW
Site information

PokerSites.com is the only dedicated review site selected as a member of the Interactive Gaming Council.