Pokerstars vs Titan Poker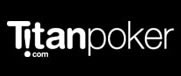 Beautifully fluid layout makes for a nice gaming experience as does a very good loyalty program that allows you to collect VPP's (VIP Player Points).
Pokerstars does have questionable audios at the tables which can sound tinny.
Two of online poker's premier sites clash in this comparison between PokerStars and Titan Poker.

Both are two of the most visited poker sites on the internet and feature tons of traffic, great VIP programs and more.

But who is better? That's for us to find out.
Gamers are able to play multiple hands by minimising open tables, useful given the huge database of players.
Unfortunately, Titan does exclude players from the US market and games run at a slower pace.
COMPARISON VIDEO
ROUND BY ROUND
ROUND 1 Bonuses & Promotions
PokerStars finally updated their new depositor bonus program to get with the times and made it 100% up to $600 which ranks as good as any of the major sites. The bonus is cleared reasonably at the micro-stakes and you get three months to clear as much of it as you can. Titan Poker has a solid bonus as well with a 150% bonus up to $500 and also gives access to a $20,000 freeroll to new customers. This one is actually pretty close but in the end the extra $100 tips the scales.
ROUND 1 WINNER:

ROUND 2 Software
Titan Poker has some decent but unremarkable software for both the lobby and the table. The lobby is armed with a nice set of filters and has a pretty straightforward interface. At the table, the layout has a couple of different but uninspired options with standard controls. PokerStars has the nicest designed lobby (it comes with two versions) with plenty of filters and tabs to find the cash game or tournament you are looking for. The table software comes with a ton of different themes and three different decks for variety. Clearly, PokerStars has the better software between the two sites.
ROUND 2 WINNER:

ROUND 3 Traffic
Titan Poker is part of the popular iPoker network which is ranked third in the world. iPoker network sites such as Titan Poker do not accept players from the United States. PokerStars is the largest poker room in the world and accounts for five times more traffic during peak hours than Titan Poker. There is one clear winner for the traffic war.
ROUND 3 WINNER:

ROUND 4 Tournaments
PokerStars is home to both the World Championship of Online Poker (WCOOP) tournament series but also the Spring Championship of Online Poker (SCOOP) series. Both rank as the top events for tournaments on the internet. Every week PokerStars also features the Sunday Million, a tournament with a million dollar guarantee. On Titan Poker there isn't quite the amount of tournament action although there are some nice (and soft) tournaments with decent guarantees that run weekly. There is also the "Monthly Million" which has more than double the buy-in of the $1 million tournament on Stars.
ROUND 4 WINNER:

ROUND 5 Ring Games
Titan Poker has a nice amount of micro-stakes and mid-stakes tables full of passive regulars and bad shortstackers. Although there isn't the sheer amount of tables you'll see at PokerStars, the ring games on Titan are actually really juicy. During peak hours, many good regulars say it's like shooting fish in a barrel. At PokerStars, there's just a huge amount of players playing at every level. The micro-stakes are full of fish but at the low levels there are actually some really good regulars to be wary of. It's generally regarded in poker circles that PokerStars has the best regulars around. Because of the fishiness of the Titan tables as compared to the vast variety of the PokerStars tables, we'll call it a draw.
ROUND 5 WINNER:

ROUND 6 Games
PokerStars has the widest variety of poker games to play. All varieties of Hold'em and Omaha are available, plus many different Stud games. There's also some crazy games like Badugi and lowball 2-7 to play so there's always something to play that is out of the ordinary at Stars. On Titan, there are the Hold'em and Omaha games as well, in addition to 7 and 5 Card Stud games.
ROUND 6 WINNER:

ROUND 7 Deposit/Withdrawal Options
Titan Poker makes it very easy for the clients to make payments or get withdrawals from their poker site. There are exactly 24 different ways listed on their website ranging from credit cards to NETeller, bank transfers and Moneybookers. PokerStars has credit card options (non-US customers for the most part) as well as Instant e-Checks, Click2Pay and checks.
ROUND 7 WINNER: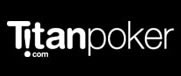 ROUND 8 VIP Program
Titan Poker employs a VIP system called "Club Titan" which works off a point system based on the amount of rake paid at ring or tournament tables. These points include a multiplier which mean more points as you move up the VIP ladder system. Points are primarily used for a direct cash conversion. PokerStars has their VIP system that works in similar fashion with the points awarded to players that play at real money tables. These points can be spent in the VIP store for clothing, electronics or cash bonuses.
ROUND 8 WINNER:

ROUND 9 Support
PokerStars has the best reputation around for customer service with a deep group of people that respond to emails typically within 30-45 minutes at most. They are also known for their sense of humor and ability to solve problems in a fashion that usually pleases the customer. Titan Poker has 24/7 telephone support as well as email, but their reps don't quite have the reputation that PokerStars has.
ROUND 9 WINNER:

PokerStars VS Titan Poker WHO WINS?
Clearly, PokerStars is the superior poker site when compared to Titan Poker. There's a vastly different feel to the site for PokerStars thanks to the better software for the lobby and table. Titan Poker does have some positives with the ease of depositing and fishy player pool. Nevertheless, it's PokerStars all the way.
FINAL SCORE

6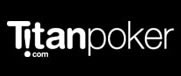 1

2
AND THE WINNER IS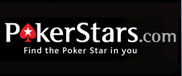 PLAY NOW
Site information

PokerSites.com is the only dedicated review site selected as a member of the Interactive Gaming Council.