Full Tilt Poker V Titan Poker
Full Tilt Poker v Titan Poker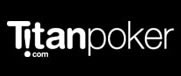 Full Tilt Poker benefits from good software allowing players their choice of table view and animated avatar for greater user enjoyment.
No phone support available, only email service.
In this comparison article we feature two heavyweights of the industry in Full Tilt Poker and Titan Poker.

Both have extremely loyal players that enjoy healthy deposit bonuses and great VIP systems.

Each site has solid software, traffic and games to keep poker players happy.

But which one is better? That's what we are going to find out.
Powered by Playtech, the software at Titan Poker is very slick and boasts fine deposit bonuses. Titan's cashier system is also very smooth.
On the specialist games, traffic can be a little slow making it tricky to find a table at the wrong time of day.
COMPARISON VIDEO
ROUND BY ROUND
ROUND 1 Bonuses & Promotions
Full Tilt Poker has a great promotion for new players with a 100% bonus up to $600 for new depositors. The money is easily unlocked by playing in real money poker games at a rate of $0.06 per Full Tilt Point and released in $20 increments. Players are given three full months to unlock the entire bonus amount. Titan Poker offers up a 150% bonus up to $500 and gives players an equally fair chance to unlock the money. This one is real close because you get more "bang for your buck" with Titan Poker, but more overall dollars with Full Tilt Poker. Either way, it's a sweet deal for poker players.
ROUND 1 WINNER:

ROUND 2 Software
Titan Poker has a great lobby interface with tons of filters available to allow a poker player to really find the exact game he or she is looking for with minimal hassle. The color scheme and artwork of the site is aesthetically pleasing and the table software is solid with a somewhat antiquated avatar feel. Full Tilt Poker has a great upgraded lobby making it arguably the best in the business. There's a ton of filters, ability to save favorites and a great look and feel. The table software has two different layouts and tons of avatars to make it a bit more fun than most sites. The controls for each site are about the same, but overall, Full Tilt edges out Titan in this category.
ROUND 2 WINNER: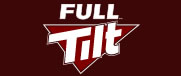 ROUND 3 Traffic
These two sites represent the number two and three ranking poker sites in the industry with Full Tilt Poker ahead by a wide margin. On a seven day average according to PokerScout, Full Tilt Poker has 17,600 players as compared to Titan Poker (on the iPoker Network) with just 5,800. There's three times the amount of players on Full Tilt mainly because they allow players from the USA and Titan Poker does not, so the traffic war is definitely won by Full Tilt Poker.
ROUND 3 WINNER:

ROUND 4 Tournaments
Full Tilt Poker has big money tournaments every day for a wide range of buy-in levels. Multiple times per year they run their popular FTOPS and MiniFTOPS tournament series which offers 10+ tournaments with six figure guarantee prize pools. On top of that they have daily and weekly big money tournaments with plenty of small buy-in satellites running constantly. Titan Poker does have some decent tournaments with pitiful fields, but has nowhere near the level of guarantees offered by Full Tilt Poker. There is a once a year ECOOP event that takes place on Titan Poker that historically has given away $2-$4 million in guarantees over the course of the tournament series. This one is a little closer than most people think, but because Full Tilt Poker runs so many daily guarantees and their FTOPS more often than Titan Poker runs their ECOOP, they get the nod.
ROUND 4 WINNER:

ROUND 5 Ring Games
Clearly the number of Full Tilt Poker ring game tables exceeds that of Titan Poker on the iPoker network. Full Tilt Poker is known for having very fish games at the $0.50-$1 tables for No Limit Hold'em games whether it's 6-handed or full ring. Full Tilt Poker also offers some of the highest stakes tables for internet poker. Titan Poker boasts some extremely fish tables, specifically at the micro stakes. If you are a shortstacker or don't mind playing against bad ones, then Titan Poker has a lot to offer.
ROUND 5 WINNER:

ROUND 6 Games
Titan Poker has all the variety of Hold'em and Omaha games a poker player would want. In addition they have regular 7 Card Stud and 5 Card stud games running. Full Tilt Poker has a little bit more variety on top of their Hold'em and well populated Omaha games with HO, HORSE, HOSE, Stud and Razz games.
ROUND 6 WINNER:

ROUND 7 Deposit/Withdrawal Options
Titan Poker has one of the best deposit and withdrawal systems in the industry with 24 choices. Most players use a major credit card, NETeller, Click2Pay or Moneybookers to transfer their money to and from the site. Full Tilt Poker is a bit more limited although they do offer credit card transactions and Instant eChecks along with bank wires.
ROUND 7 WINNER: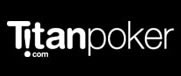 ROUND 8 VIP Program
Full Tilt Poker uses Full Tilt Points and awards these points based on real money rake paid at ring games or tournaments. These points can be used for items in the Full Tilt Store or to buy-in tournaments. There's a happy hour promotion daily that multiplies these points which is popular among micro-stakes players. In addition, there's the "Iron Man" promotion that rewards players who play daily on the site with bonus medals which can be turned in for clothing, tournament buy-ins or cash bonuses. Titan Poker offers up Club Titan which is also a point system that offers multipliers for players that accumulate more and more points on their ladder system. These points can be used many different ways but many use them for cash rewards.
ROUND 8 WINNER:

ROUND 9 Support
Full Tilt Poker currently only offers up email support which gets back to players within a day, and most players feel the system is a bit under par. There's rumors that there is an instant chat option coming but those rumors have yet to be substantiated. Titan Poker offers support 24/7 by either telephone or email and the information is easily found on the website. Their customer service department definitely seems ahead of Full Tilt Poker.
ROUND 9 WINNER:

Titan Poker VS Full Tilt Poker WHO WINS?
For US players there's no question that Full Tilt Poker is the winner because it's the only option. Nevertheless, for players anywhere else in the world you'll have to balance your priorities. There's good fishy action at the micro and small stakes on both sites but Party Poker is generally regarded as fishier. The VIP programs are different but Party Poker has more of an emphasis on money rewards. At the same time, the overall traffic and games are much better at Full Tilt Poker, who has much better software compared to Party Poker.
FINAL SCORE

5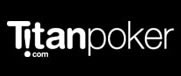 2

2
AND THE WINNER IS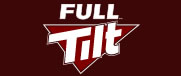 PLAY NOW
Site information

PokerSites.com is the only dedicated review site selected as a member of the Interactive Gaming Council.