August 2018
Western Union Online Poker
Western Union poker sites are growing in number, and you can now deposit real cash using this great peer-to-peer method online.
There are thousands of stores and outlets supporting Western Union poker online. All you need is the poker room account and address, enough funds to cover the transaction, and a great place to play.
With our leading reviews, you can load up money quickly and safely; you never even have to divulge any card details.
At PokerSites.com, our team finds the best rooms that accept Western Union.
Benefits of Western Union

Fast and secure Internet payments
Never reveal sensitive credit card details
Anonymous poker online for US players
How to Use WESTERN UNION
Western Union (WU) is a leading wire transfer provider that lets you move cash to any country in the world, to a person or company, in exchange for a small fee.
WU is perfect for those without credit or debit cards, and even better for poker players who want to keep their gambling anonymous.
To make a real-cash deposit, visit your nearest Western Union store and ask for a deposit form. You can also use the online service at www.westernunion.com.
You'll need some photo ID, the poker room's account number, Code City and POS name (all of this will be available in the Cashier).
Hand over the required cash, pay the relevant fee, head home, and wait for your money to appear.
Once you have entered your MTCN (Money Transfer Control Number) at the poker room Cashier you're free to play on one of our excellent sites accepting Western Union deposits.
Poker Sites Accepting Western Union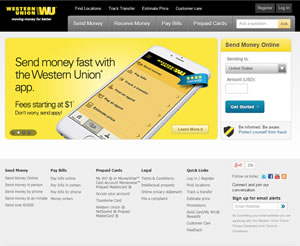 Western Union is being used more and more by players who want to keep their card information away from potential hackers. Of course, there's the hassle of heading to a local WU outlet every time you want to load up, but the method is private and very secure.
It's worth noting that in the US, some gambling transactions are banned by WU, so have a back-up plan in place to avoid disappointment. A direct Wire Transfer is sometimes a valid alternative deposit option.
Alternatively, you can apply for a WU prepaid card and load it up with funds from a bank account or credit card. Then, use your prepaid card information to deposit at sites accepting Western Union.
We Find the Best Western Union Poker Sites Online
"Western Union is quick and safe; you never have to divulge any card details."
We know that Western Union is accepted at many poker sites online. That's why our experts compare dozens of sites and compile lists of the very best places to play online.
We rank based on player rewards, player traffic and quality of software, plus we make sure that you can access a fantastic welcome bonus when you sign up.  
You also want to make sure there are plenty of fish at your chosen poker website. Accepting Western Union is no good if you can't make a healthy profit to withdraw. We have helped you by indicating which poker rooms have the softest games. We know that when you are looking for poker action, you only want the best poker sites that accept Western Union.
So, don't waste any more time. Pick a top gaming site today and start crushing Western Union online poker right away..
Western Union Online Poker FAQ
How popular is Western Union?
There are well over 500,000 participating Western Union agents in 200 countries worldwide, so you'll never be stuck for a place to deposit. If you live outside the US, you may be able to use Western Union or the Quick Pay option it provides.
Can I use Western Union with my mobile phone?
Yes. Western Union even operates a mobile app so you can send funds via your smartphone. Fees start at just $1, making it convenient and cheap.
How quickly can I get my money in to the site with a Western Union?
Real-cash funds can take a day or two to appear in your account. It's worth remembering that fees may apply too. And if you're changing currency to make a transaction, you'll also incur an exchange fee when your money goes. Check with your poker site and agent first before sending any money.
How quickly can I withdraw my money with a Western Union?
Cash-outs are a little tricky, but possible. Head to the Cashier and request a withdrawal. Bring some ID to your nearest WU store or outlet and collect your cash.
Is it safe to use Western Union online?
Totally safe. Because you're using a wire transfer service, you never have to reveal sensitive card details or personal information. All you need is the funds and the receiving account to transfer cash.
How many people use Western Union?
While WU has over half a million agents worldwide, it's still hard to use the service for online poker. Western Union poker sites aren't huge in number, but as long as you shop around and have a solid back-up plan like Rapid Transfer, Bank transfer or PayNearMe, there's no reason why you can't play real-money poker without a credit card.
Our Top Recommended Sites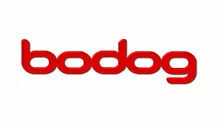 #1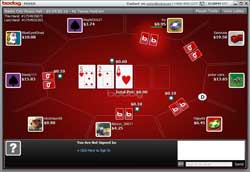 Read Review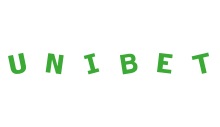 #2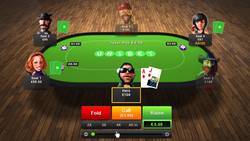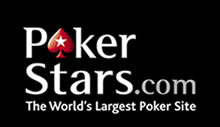 #3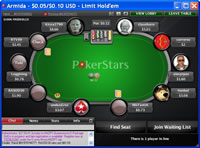 Read Review
Site information

PokerSites.com is the only dedicated review site selected as a member of the Interactive Gaming Council.