February 2018
PayPoint Poker
If you're looking for a safe deposit option for online poker, PayPoint could be for you.
PayPoint is an online banking method that lets you visit stores in the UK and Europe and swipe a prepaid card or buy vouchers. These can then be used at your favorite PayPoint poker rooms.
If you don't want to share valuable credit card details or want to keep a check on your funds, PayPoint options could be the right choice. There are currently more than 18,000 major retailers and 2,000 Internet sites that accept PayPoint, prepaid cards like paysafecard or Ukash as a payment method.
Benefits of PayPoint

Easy to load funds via a prepaid card
Safe and secure; no need to reveal card details
Only spend on gambling what you can afford
How to Use Paypoint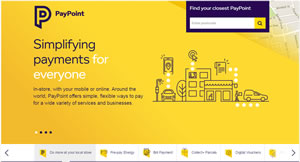 PayPoint online poker rooms let you transfer funds from a prepaid card like PaySafeCard or a prepaid MasterCard so you can get playing straight away.
And there's no need to divulge your credit card details or bank account number, either.
PayPoint is already used by millions of consumers in the UK, Ireland and elsewhere to pay bills and buy lottery tickets. It's now becoming a savvy, safe option for real-cash Internet gambling deposits.
So, apply for a prepaid MasterCard or paysafecard, then take the card along to your local PayPoint outlet. From there you can load up your card with cash or another credit card. Then, head online to transfer money to your poker account. Your credit card need never leave your wallet.
Quick Steps to fund your account via PayPoint:
Choose the type of prepaid card you would like to use. Popular ones include PaySafeCard, Paysafecard, or prepaid Visa/Mastercard.
Visit your local retailer that displays the PayPoint Logo
Load your chosen card with funds over the counter
That's it, you're ready to deposit at your chosen site using your voucher or card.
Making Deposits
"With PayPoint, there's no need to reveal card details online."
The amounts in which the cards are available typically differ from region to region. For example, Paysafecards in the United Kingdom are often available in increments of £10, £25, £50 and £75.
When you make your PayPoint online poker site deposit, you will be asked for the specific amount that you would like to deposit and the 16-digit pin number provided on the card.
Ukash, meanwhile, is very similar to PayPoint when poker site deposits are concerned. Just purchase Ukash vouchers at a PayPoint outlet, then head to the online poker site Cashier and enter your 19-digit voucher PIN.
The minimum deposit of a Ukash voucher is typically set at $5.00, with a maximum of around $500.
We Find Top PayPoint Poker Sites
Get started now with one of our great online poker sites that accept PayPoint. Our dedicated team of experts tests and compares a range of poker rooms to make sure only the best are listed here.
We make sure our rooms offer a range of deposit options in case you can't get to a PayPoint outlet, plus great software, top guaranteed prizepools, and fast cashouts. On top of that, all our picks have leading security and auditing so you can be sure of a fair game all the time.  
So, get playing on one of our rooms today, then sign up for a top welcome bonus which can earn you super-bucks straight away.
PayPoint Online Poker FAQ
How popular is PayPoint?
PayPoint in itself might not be directly accepted at online poker sites, but you can still load up prepaid and gift cards via PayPoint outlets, and then use for Internet poker rooms. You can also use PayPoint stores to buy Ukash vouchers.
Can I use PayPoint with my mobile phone?
Yes. PayPoint is a leading mobile payment provider, meaning that you can send cash via your smartphone easily.
How quickly can I get my money in to the site with PayPoint?
With PayPoint options, you can get your money into your poker account instantly.
How quickly can I withdraw my money with PayPoint?
Cash-out times differ from gambling site to gambling site, so check with your personal favorite rooms to see how long it takes to withdraw to various PayPoint-supported methods.
Is it safe to use PayPoint online?
Absolutely. Because you never have to reveal card details, all your card numbers are kept safe.
How many people use PayPoint?
PayPoint is the UK's leading network for consumer payments, and because it can be used to pay bills, buy Lottery tickets and purchase prepaid cards, there are more uses than you might be aware of.
1

When depositing at 888 Poker using PayPoint, you can print an invoice from 888 Poker and take it to any local PayPoint merchant in the United Kingdom to pay it with a variety of payment options. There is a minimum deposit limit of $30.00 when using PayPoint to make a deposit to 888 Poker. Once you have paid this invoice, the funds are immediately available in your account.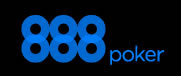 Get your $88 FREE + exclusive $1000 bonus!
888 Poker
2

You can make a Ukash deposit at Party Poker that is in Euros or British Pounds. You can redeem up to five vouchers at a time at Party Poker but when purchasing them, remember that they expire 12 months after purchase. There are no fees for using Ukash at Party Poker and, once the transaction is complete, your funds are immediately available for real money poker play at the web site.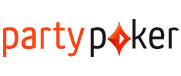 Join Party Poker Now for a $500 Bonus!
Party Poker
Site information

PokerSites.com is the only dedicated review site selected as a member of the Interactive Gaming Council.