January 2017
Diners Club Poker Online
For US poker players, Diners Club credit cards represent a reliable, quick way of depositing at your favorite poker sites.
As one of the original charge accounts, Diners Club has grown since its development in the 1940s to being accepting in more than 200 countries around the world.
Rooms that accept Diners Club are growing in number, and real-money poker nuts can now enjoy fee-free games at dozens of top sites.
Benefits of Diners Club

Secure, encrypted payments when you deposit with a Diners Card
Friendly fees and quick cash-out times
Enjoy the best welcome bonuses and loyalty programs on the net
Diners Club Online Poker: The Basics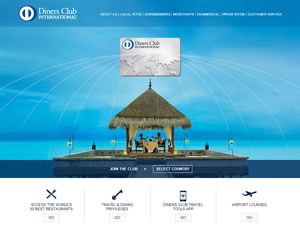 With around 20 million outlets and online stores accepting Diners Club, the leading credit card is one of the most used and recognized forms of payment in the world.
And if you're good with credit and are able to pay off your balance every month, Diners Club poker sites could be for you.
Diners lets you have 25 interest-free days in which to pay off your balance. All you need to do is pay a one-time fee for the year and prove you have the income to qualify.
How to get and use a Diners Club Card
First, visit the Diners Club website www.dinersclub.com. Select your country and apply for a card.
Once you've chosen one of our top sites that accept Diners Club cards, head to the Cashier and select from the drop-down menu. Make sure you have enough funds to cover the minimum deposit (normally around $30-$50), then hit the 'Submit' button.
our funds will appear in your poker account instantly and you will often not have to pay a fee. However, if you're depositing at an overseas poker room, you may incur a 3 percent foreign transaction fee.
Poker Sites Accepting Diners Club
"If you can pay off your balance each month, Diners Club could be for you."
At all our rooms that accept Diners Card, you'll find a range of solid poker tournaments, cash games running around the clock, and the best weekly bonuses around.
And if you're a US player having difficulty with VISA or MasterCard transaction approvals, Diners Card can be a reliable alternative for real-cash gaming.
Another good benefit of playing at Diners Club poker sites is that you can take advantage of promotions on your card, such as room upgrades at hotels, free meals out or coupons for sports activities.
We Find the Best Diners Club Poker Sites Online
If you're lucky enough to qualify for a Diners Club card, it can be a valuable resource for funding your online poker.
At PokerSites.com, we test and compare many sites to make sure they accept Diners Club, provide reliable cash-outs if they do, and offer regular real-cash bonuses to make it all worthwhile.
Scour our reviews to find an Internet poker room that suits you and start enjoying this secure, safe credit card payment method today.
Diners Club Online Poker FAQ
How popular is Diners Club?
You won't find too many Diner's Club poker sites on the net in 2017. As it's a fairly exclusive card, only a handful of US-facing poker rooms accept Diners Club, but the number is growing all the time.
Can I use Diners Club with my mobile phone?
Yes, just head to the poker site Cashier in the same way as you would do on a desktop app.
How quickly can I get my money in to the site with a Diners Club?
Once approved, real-cash funds should appear in your poker account within minutes. Most sites accepting Diners Club deposits require a minimum of $20-$50 from your card. It's not the cheapest of banking options, so if you are a micro-stakes player, you might want to think about a different method.
How quickly can I withdraw my money with a Diners Club?
Withdrawal times differ from country to country, but a standard cash withdrawal may take anywhere from 3-10 business days to appear back on your card. If you have deposited with a Diners Club but can't withdraw, make sure you have an alternative banking option ready.
Is it safe to use Diners Club online?
Yes. Diners Club poker sites use the same encryption on deposits as used at major stores and online merchants. You can be sure that your funds are protected every time you make a transaction.
How many people use Diners Club?
Diners Club cards are used by people in over 60 countries and the firm boasts tens of thousands of customers across the globe.
1

The minimum deposit allowed at 888 Poker when using Diners Club is $30.00. The processing time for Diners Club at 888 Poker is usually instant but takes no more than 10 minutes. Diners Club can also be used as a withdrawal method from 888 Poker with a waiting period of no more than 10 days. The withdrawal will appear on your statement as Intersafe Global.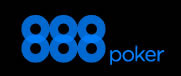 Get your $88 FREE + exclusive $1000 bonus!
888 Poker
2

Players from the United States and around the world can use Diners Club to make deposits at Bodog Poker at no fees and instant approval. For Diners Club depositors, there is also a 10% bonus up to a maximum of $100 in addition to the first depositors bonus of 100% up to $1,000. You can use your Diners Club account at Bodog to make fast and free deposits without having to use an extended registration process.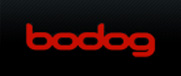 Sign up at Bodog for a $1000 Bonus!
Bodog
3

Winner Poker accepts Diners Club deposits but their processing will depend solely on the bank issuing the card and whether they allow transactions to poker sites. All Diners Club deposits are processed instantly and there are no fees for using this payment options to play online poker at Winner Poker. In order to expedite processing, you can perform a short registration process at Winner Poker prior to making your Diners Club deposit.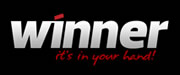 Sign up at Winner Poker for a $2000 Bonus!
Winner Poker
Site information
PokerSites.com is the only dedicated review site selected as a member of the Interactive Gaming Council.