We launched PokerSites.com in 2001 and we were originally founded as an online poker portal to provide visitors with a way to access information about regional poker play, popular deposit methods used at poker sites and poker software information. Today, we have made PokerSites.com the #1 online poker portal for all information concerning poker play on the Internet. We have since expanded our offering to include poker currency information, comparisons of some of the most popular online poker sites and information about the major poker games available at online poker rooms. This adds to our already extensive offering of poker room reviews and top lists for players searching for the best poker sites online when certain criteria are involved.
Use the menu below to jump to the section of your choice:
Do You Have Questions About Poker Sites?
Before contacting us with your questions through email, please refer to our extensive FAQ section that addresses many of the questions that we often receive and answer. This may save you some time. Our FAQ includes topics such as:
How poker sites make money
The legality of online poker
Online poker safety and security
Poker software questions and uses
Information on creating an online poker room account and using the site's features
Instructions on participating in poker tournaments
The PokerSites.com Guarantee To Our Readers
We are so sure that our poker sites are the best that we offer our readers a simply guarantee: that should you experience any issues with the online poker rooms that we recommend, we'll help you out. Simply tell us the problem you have been having, provide us with copies of the correspondence between you and your site, and we'll do our best to help you reach a resolution.
Why? Because at PokerSites.com we are all about you having a great experience when playing Internet poker. And because we have strong industry contacts that we can call upon to help you get your issues fixed. So if you need our help, just ask and we'll be happy to step-in and sort out any difficulties you may encounter. Although we know that, with the rooms we list, there should be almost none.
We've been around. We've seen dozens of sites come and go and although a few of the largest sites had everyone fooled, we have steered our users away from the vast majority of rooms that are now on our closed poker sites page. And when we see issues that are clearly not isolated events, we are quick to get the word out to our visitors by updating our lists and reviews or adding particularly bad sites to our Blacklist.
Learn About Our Team Of Poker Professionals
Greg learned to play poker at his father's knee and has been in live games before casinos knew he wasn't old enough to play. The editor of PokerSites.com, he spends a great deal of time in online play where he likes to focus on Sit'n'Gos and satellites. He also likes to hit up a live game at least once a week to keep his poker bluffing skills honed to a fine edge.
Kaycee is a young Internet poker player based in Europe, who favours a highly aggressive style. She can often be found expounding the advantages of position and talking about the best online poker "fishing" holes. She is also our "go to gal" for cash game advice and anything related to taking control of a pot.
Brian is all about speed. Whether he is multi-tabling or playing in super turbos, Brian enjoys poker best of all when the action is like a white-knuckle ride. He can also be found playing speed poker at various sites, enjoying the constant flow of hands. Because he can calculate pot odds in the time it takes to blink, he's normally our reference point for odds.
Jason is our tournament specialist, preferring the slow and steady pace of MTTs, rather than the cut and thrust of Sit'N'Gos. The deeper the starting stacks, the happier he is. Jason is therefore our strategy specialist and the person we like to talk to when we want an opinion on live action tourneys.
How Do You Contact PokerSites.com?
If you cannot find the answer to your question, we encourage you to contact us via email at

. We welcome all questions, comments and concerns. These questions are valuable to us because they tell us ways that we can improve our FAQ section and web site as a whole. We can also assist you with specific information about your favorite poker site that is not covered to your satisfaction on PokerSites.com. Our team of online poker experts is prepared to assist you in any way possible as you make the important decision of where to invest your money in online poker.
For more information about online poker and gambling we recommend the following resources:
To learn about problem gambling see:
---

At PokerSites.com we believe that you should have a solid toolkit to be able to play better poker - and that is exactly what we have provided for you. Our team has built a number of helpful poker tools that can take your game to the next level.
Check them out, use them, have fun with them, and share them. They are all free to use and all work in your browser.
---

A commonly asked question we receive from our visitors is how we rate the online poker sites to find the best poker sites online. When you visit PokerSites.com, you can trust we've completed a lengthy research and analysis of each and every poker sites listed on our website. What separates us from other online poker site review and rating websites is our unique and extensive review process and our personal relationships with the poker sites. To bring you the most comprehensive and accurate reviews and ratings we:
We have established personal relationships with staff at the online poker sites to get the inside scoop and answers to questions not publicly available;
We are seasoned online poker industry veterans and experts with a combined 20 years of experience working in the industry;
We are active in the online poker community, constantly monitoring feedback to ensure our reviews reflect what the community is also saying as a whole;
We are online poker players that love playing poker!
Furthermore, our thorough research and analysis includes:
Going through the online poker site's website, specifically their terms and conditions, privacy policy, promotions, real money, and software download pages;
Downloading each poker client and creating our own accounts to test with;
Ensuring that all of the sites we recommend have secure random number generators and are tested by independent auditors, such as eCOGRA.
If they have a web-based client, launching the web-based client and creating an account;
Depositing $100 to test the deposit process and bonus codes to evaluate the deposit and withdrawal experience;
Playing hands on both real money and play money tables for all game types available;
And much more…
How Do We Rate Sites?
When it comes to rating each poker site overall, we've defined the categories listed below based on visitor feedback as to what's important when choosing an online poker site to play either play money or real money at. For each category we give the poker sites a score out of 10 and then average all scores to come up with the Overall score. The poker sites with the highest overall score are the best online poker sites available today!
Tournaments

When rating a poker sites' tournament action we look at how often tournaments are running, what range of tournament types do they have (bounties, general, deep stack, etc.), how many players are actively playing tournaments, the fee structure, blind structure, and of course the size of prize pools. We look for online poker sites with the most tournament action, biggest prize pools, and greatest value for our visitors.
Sit & Go's

We also evaluate Sit & Go's like we do tournaments. The online poker sites with the most Sit & Go's running, a high amount of entries, cheapest fee structure, and biggest prize pools will get a higher rating.
Freerolls

Online poker sites that offer freerolls frequently to their members are great for our visitors that play more casually. We prefer poker sites that actively run freerolls for their members.
Rake

When playing online poker for real money, rake is very important – it hits the bottom line of your winnings! We review each poker site's rake structure to determine the online poker sites with the best rake formula for our players.
Ring/Cash Games

The great thing about playing poker is that you are playing against real people! It's not so much fun when you log in to an online poker site and there's no one to play. That's why we feel the number of ring game tables running and what stakes are available is a very important criteria when rating an online poker sites. When rating poker sites in this category, we look at how many games are running through-out the day at each stake level and give poker sites with more cash games at each stake a higher rating.
Traffic

As above, traffic for an online poker site is very important. The more players online through-out the day, the more action and fun there is for our visitors. See our Traffic Charts page.
Bonus

In our mind, a top poker site is also one that offers great deposit bonuses. When reviewing our list of top online poker sites we look for the biggest and best deposit bonuses, best reload bonuses, and best promotions.
Software & Graphics

When playing online poker the aesthetics and usability of the software is critical. We've downloaded AND played each at each of the online poker sites to rate the software & graphics of their poker client. We rate based on how easy it is to use, the look & feel, and how enjoyable the poker client is to play on.
VIP Program

Each online poker site offers their own unique VIP and Rewards Program to their most loyal players. We review each poker sites' VIP and Rewards Program and rate them based on the benefits offered side-by-side. As long-time poker players ourselves, we know it's important to know that your online poker sites appreciates your business by offering a great VIP and Rewards Program.
Support

When evaluating an online poker site's support we look at how long it takes to respond to an email to what forms of support they offer (eg. Chat, Email, Phone, etc.). In our opinion, an online poker sites with the best support is one that responds quickly and offers a lot of options to get a hold of their support.
In the News
Pokersites.com has been featured on a number of popular websites and news outlets including: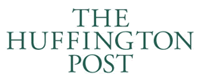 What Else Does PokerSites.com Offer?
In an effort to provide the best online resource for online poker sites we are always digging deeper into the poker sites listed on our site and evaluating them on other criteria and categories. From deposit options to no download poker clients, we are always looking for different ways to rate our list of online poker sites.
For each of our Poker Site Top Lists, we drill down on a specific category and find the top online poker sites that meet that category or criteria. We develop specific evaluation criteria and rate online poker sites out of 5.
To get a full list check out our Poker Site Top Lists, Deposit Methods and Games pages to see all the different criteria we've rated online poker sites on.
Give Us Your Feedback
Couldn't find the list you were looking for? If we haven't evaluated the online poker sites by a criteria that you feel is important, feel free to contact us anytime at our contact email address and we'll get on it!
You can also write to us at the following address:
1930 Village Center Circle
#3-97
Las Vegas,
NV 89134
USA

Our Privacy Policy
At PokerSites.com we are committed to protecting your privacy. If we ask you to provide any information when using this website, then it will only be used in accordance with this policy. Such information we collect may include:
your contact information, including email address
demographic information such preferences and interests
other information relevant to customer surveys and/or offers
This information helps us to understand your needs and provide you with a better resource. However, we are also 100% committed to ensuring that your data is secure. We use browser based cookies to identify which webpages are being visited. This helps us analyze data about how the PokerSites.com website is used, so that we can continue to improve it and give you a better experience. These cookies in no way give us access to your computer or any information about you, other than the data you choose to share with us. We only use this information for statistical analysis purposes. Rest assured that we will not sell, distribute or lease your personal information to third parties.
An Important Disclaimer
PokerSites.com does not operate online poker rooms or sites. Nor do we provide any form of online poker gaming, gambling or entertainment. We solely rate and review a variety of poker rooms, displaying them solely for informational purposes. The various online poker rooms that we present on PokerSites.com are, to the best of our knowledge, are not operated within the United States of America. We strongly recommend that you check the online gambling laws and legal gambling age requirements of the particular jurisdiction you are residing in before playing at any of the sites listed and comply fully with all of your jurisdiction's requirements.