November 2015
Quick Guide to Playing Android Poker for Real Money

Android online poker sites are springing up all over the place. As Android-powered phones continue to gain market share, online poker sites are tripping over each other to offer Android poker games. We'll sort out which Android poker sites:
Offer the best bonuses
Bring you the best mobile poker experience
Provide the best promotions for smartphone players
Advantages to Playing Online Poker on Your Android Device
Sorting through the glut of options for playing poker games on an Android device can get old quickly - save yourself the time with our guide to the top poker apps for Android. In selecting these rooms, we consider dozens of factors but give special weight to three primary considerations:
Range of Stakes:

Some Android apps only let you play cash games, or only give you access to part of the lobby. We prefer rooms that let you play the widest amount of games.

Security:

Taking real money poker to mobile games and tablet brings risks - risks that we help mitigate by selecting only rooms with stringent security procedures.

Innovative / Intuitive Interfaces:

Moving from the big screen to the small can take some of the fun out of poker, but not with Android apps that create a new experience for players instead of trying to cram a large room into a small space.
Playing poker on any mobile or tablet device opens up an entirely new world for those who love playing the game online. Sessions can last minutes, if you prefer, or longer periods of time when the appointment you're waiting on gets delayed. Advances in online poker technology such as fast-fold clients have made playing Android poker games online (with both mobile and tablet ) a far more seamless and frustration-free experience than the first wave of poker apps for Android devices.
While Android apps for online poker may never be able to replicate 24-tabling across two massive monitors using your desktop, the quality of the experience has increased so dramatically in the last few years that many of the preconceptions people may have about playing Android online poker games are simply obsolete. In fact, there are some who argue that apps for mobile and tablet platforms like Android are the future of the industry. The rooms move away from relying on a cadre of regular players for traffic and towards a global audience playing just a few hands at a time, on portable devices.
Getting Started With Android Poker Sites
Another advantage to playing at Android-compatible poker sites is that getting started is incredibly easy. As opposed to other devices like the iPhone or iPad, you usually don't need any tricky workarounds or to install multiple apps - all you need is to install the app either from Google Play or directly from the room itself. For some sites, it's even easier than that - all you need to do is visit a link in your browser to play. Bookmark that link and the next time you'll be playing online poker games in seconds.
We obviously prefer our suggested Android poker sites, but if you're interested in just browsing through the store and finding apps, keep a few things in mind:
You should never have to pay for an app to play real money online poker games.
Always do research outside of the store to ensure that you're not being tricked into installing a fraudulent Android poker site.
Always try play money first - it's much cheaper to make mistakes with fake money than with real money.
The whole world is moving toward mobile devices and tablets, and online poker is moving right along with it. For those who think poker isn't available on Android devices or that playing poker games on their smartphone or tablet is too slow-paced, it's time for an attitude update. The list of Android online poker sites contains the biggest and most trusted names and that list is growing by the day. With security, portability and special promotions for mobile games players, firing up a bit of online poker on your Android device might be one of the best bets you make this year - head for our top sites now.
For additional information about this operating system, visit Android.com
1

BetOnline Poker has thrown open its doors to US players and ranks as one of the best US poker sites of 2012. Here you will find exclusive software that is simple and easy to use, as well as plenty of cash game and tournament action that features easy-to-beat players. BetOnline also accepts US credit cards, making depositing fast and easy.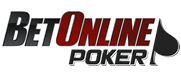 Get your instant cash bonus at BetOnline Poker!
BetOnline Poker
2
SportsBetting Poker is a new entrant to the online poker market. It runs on a popular network that gives it a solid player base with easy, safe and secure deposit methods and a range of cashout options. You can get a $1000 bonus as a new player.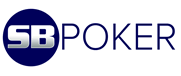 Get started playing poker at SportsBetting now!
SportsBetting
Site information
PokerSites.com is the only dedicated review site selected as a member of the Interactive Gaming Council.