November 2015
iPoker Network Sites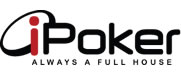 The iPoker network is hugely popular in Europe and elsewhere around the world. Powered by Playtech's incredible software platform, iPoker Network poker sites immerse you in an online world that few poker networks can match. You'll find that the software runs very smoothly, with minimal distractions such as disconnects and network issues:
With more than 20 iPoker network poker sites and skins on the state of the art iPoker network, iPoker powers many names you're may already be familiar with such as: Titan Poker, Paddy Power, Bet365, and many more!
Player-friendly interfaces
That undefinable fun factor that we're all looking for
Once we found these top sites, we didn't just keep that information secret. No, instead we chose to share it with you by posting our favorite iPoker poker rooms on this page! Scroll down, choose your favorite, and create your free player account today!
iPoker Skins
The iPoker Network is strong because it covers a covers a variety of sites, meaning it offers a huge wealth of options to online poker players. iPoker poker sites continue to develop and grow and see considerable player traffic and you can always find a cash game or a tournament to play in. These iPoker skins also run a large number of promotional events, making the iPoker Network sites / iPoker Network skins great bankroll builders.
Another feature of the iPoker network is that it often has weaker players than many other networks or poker rooms. As a result iPoker poker sites / iPoker skins offer plenty of opportunities for juicy cash games and easy tournaments. And given that the best iPoker sites we have mentioned above feature both big guaranteed events and the opportunity to win seats at massive live tournaments such as the WSOP - the above skins & sites on the iPoker Network are ideal to launch your poker career.
Although the iPoker Network and the many iPoker Skins offers players a wide choice in sites, not all of the best iPoker Network Sites offer the same deposit bonuses and game variety. Some iPoker sites see more traffic than others and that is why we have listed the best iPoker Network sites for you, helping you to jump straight into some great poker games. Don't forget to read reviews of the iPoker Network Skins and Sites that we rate the best.
FAQ
When was iPoker founded and how has it fared?
The iPoker online poker network's parent company, Playtech, was founded in 1999. As one of the early entrants in the Internet Texas Hold'em craze, the online poker iPoker network managed to attract a number of sportsbooks to the network, including Bet365.com, BetFred.com, and other big names.
How popular is iPoker?
The web-based poker sites network has claimed its place as the third largest poker network in terms of cash game traffic, right behind PokerStars and Full Tilt Poker. Considering the fact that those two are actually owned by the same company, many Internet card playing experts argue that iPoker is technically the second largest.
What poker sites run on iPoker?
A lot of big ones, actually. And it's not just sportsbetting websites that have jumped over to iPoker. TitanPoker.com, Bet365.com, Winner.com, and WilliamHillPoker.com all use the iPoker online poker network.
Does iPoker have sites that accept US players?
If you live in the US, you can't play online at iPoker poker sites. iPoker's parent company, Playtech, is a publically traded company on the London Stock Exchange, so they tend to adhere to strict international regulations. While they serve European Texas Hold'em players openly, the current climate in the US means that they're not a part of it.
What kind of poker games can I play at iPoker sites?
Serious online poker players will be pretty impressed with what the iPoker online sites have to offer. The iPoker web-based poker sites offer Texas Hold'em, Omaha, 7 Card Stud, and a variety of other popular poker variations. Players in iPoker rooms can choose No Limit, Pot Limit, and Limit games. And a variety of stake levels are available, ranging from just pennies to several hundred. Both cash games and tournaments are available, 24/7.
What makes iPoker good for players?
The poker sites iPoker has on its network offer some of the largest bonuses for new depositors. While a lot of the non-US poker websites limit their bonuses to just 100% up to a maximum of $500, many of the iPoker Internet poker sites offer bonuses worth 200% valued at several thousands dollars. If you're looking to boost your bankroll before you sit down to play your first hand, iPoker might be your best bet.
What kind of online poker action can I find at iPoker Poker Network?
The iPoker network of Internet card playing sites features a lot of loose players. Players at most iPoker skins we've tested tend to call a lot of raises, so it's common to see tons of larger-than-normal pots at the cash game tables. Tournament play seems to be no different, so if you're a fan of more action, we recommend iPoker Internet poker sites.
More Poker Networks
Site information
PokerSites.com is the only dedicated review site selected as a member of the Interactive Gaming Council.