October 2016
Best Poker Sites For WSOPE Qualifiers
You don't have to head to Las Vegas to play in the world's biggest poker tournament series. The WSOPE attracts players from all over the world as they compete for big money in Europe. And many poker sites offer WSOPE qualifiers to help you win not just seats, but full packages that include travel and accommodations.
If playing an event on the WSOPE appeals to you, here are the best real money poker sites for qualifying tournaments. Our expert reviewers ranked these based on the following elements:
Biggest selection of WSOPE Qualifiers
Great bonuses for new players
Most affordable WSOPE Qualifiers
World Series of Poker
You will all be familiar with the legendary World Series of Poker (WSOP). Launched in 1970, in Las Vegas, the WSOP is the most famous tournament in poker and its winners earn fame and adulation throughout the poker world. As the WSOP has grown in TV audience, so has its global reach, and so it was no surprise to see the launch of the World Series of Poker Europe (WSOPE) in 2007.
Get a Seat at the Big Tables
What you might not know, however, is that it's possible to get a seat at a WSOPE event by playing online. WSOPE Qualifiers, known as satellite tournaments, are hosted all the time by the best real money poker sites, and provide a great way to win a ticket to a huge land-based event.
WSOPE events are on the same standing as those held on the WSOP. Winners take home much-prized bracelets and there is a main event tournament with prize money in excess of $1 million for the winner. This was last paid out to 2013 winner Adrian Mateos, with the WSOPE now operating on a biannual basis, rotating with the Asia Pacific WSOP.
WSOPE Qualifiers Can Make Your Poker Dreams Come True
There's no ticket that gets you into the final round of the Masters golf tournament, and you're not going to be starting quarterback in a Super Bowl anytime soon, but it is possible to line up alongside the best poker player in the world at a WSOPE event.
Consider the career of Chris Moneymaker, who famously qualified online and went on to win the WSOP main event in 2003. Moneymaker's fairytale story gave hope to every online real money poker player on the planet and the dream remains very much alive.
WSOPE Qualifiers make it possible to go from your living room to a glitzy casino in London. All you need do is enter a satellite tournament and give it your best shot. Play your cards right and you could find yourself rubbing shoulders with the most famous pros in poker.
1
888 Poker does an excellent job at offering a wide range of promotions and qualifier tournaments. 888 Poker is a great place to start if you are looking for an easier WSOPE 2016 qualifier tournament. There is easier competition than other sites. There are also many WSOPE satellites and qualifying opportunities on 888 Poker.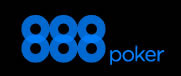 Get your $88 FREE + exclusive $1000 bonus!
888 Poker
2
Party Poker has a strong history of running tournament qualifiers and satellites. There are some good WSOPE qualifier tournaments online and Party Poker is the home of many of them. They run a solid show and you will never have any problems with Party. Everything always runs smooth over there.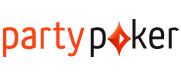 Join Party Poker Now for a $500 Bonus!
Party Poker
3
Betfair caters to players in Europe specifically, which is why they focus so much on the WSOPE. They are known to be the home of the World Series of Poker Europe 2016 . If you want to get in cheap, there is no better poker site to play at. There are more opportunities at Betfair than at any other poker sites. They offer some great packages and they take great care of their qualifiers.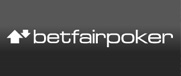 Join Betfair Poker Now for a €1500 Bonus!
Betfair Poker
Best Poker Sites for WSOPE Qualifiers FAQ
How Do I Sign Up?
First of all you'll need to select one of the sites above to play at. Once your decision is made, you need to register at the site and make an initial deposit to fund your online poker account. From there it's simply a case of searching out the Qualifiers and entering with a click of button.
What is the Buy-In?
There is a huge range of buy-in levels available for WSOPE Qualifiers online. Some start out in the $1 or less range, with others going into the thousands of dollars. Often you pay more depending on the stage in qualifying you enter at. Those entering in the early stages have to navigate through several rounds to qualify, while those who jump in later might only have to win a single tournament to earn their ticket to an online WSOPE event.
What is the Format of WSOPE Qualifiers?
This is another element that varies depending on the site you choose. Many qualifiers work on a steps format basis, where you have to work your way through a number of rounds to reach the final knockout stage. Players are eliminated at each stage in this format.
Can I Qualify for the WSOPE Main Event Via Satellite Tournaments?
Yes you can. WSOPE Qualifiers for the main event tournament ran in 2013 and are expected to run again in 2015.
Where Will the WSOPE Be Held in 2015?
Berlin has been announced as the host city for WSOPE in 2015. The event will be held from October 8 through 24, and is set to attract a selection of the best poker players on the planet. If you get playing at online WSOPE Qualifiers you could join them in Germany for the action.
What are My Chances of Qualifying for the 2015 WSOPE?
This clearly depends on a number of key factors, not least how good a poker play you are. Other considerations include the nature of the satellite tournament you enter, in terms of the level of competition you'll be up against, and the number of qualifying spots being awarded.
Can I Enter WSOPE Online Qualifiers for Free?
Look hard enough and you might find freeroll online Qualifiers. These are satellite tournaments bankrolled by real money poker sites, where entry is free. There may also be satellite tournaments where you pay your buy-in fee using loyalty points instead of cash from your online poker account.
Is It Legal to Enter WSOPE Qualifiers?
That depends entirely on where you're playing. If it's illegal to gamble online for real money where you're based, you should assume it's also illegal to enter WSOPE Qualifiers. That being said, we would always advise you consult with a legal expert for qualified advice in this complicated area.
Site information
PokerSites.com is the only dedicated review site selected as a member of the Interactive Gaming Council.