Poker Sites Updates - Latest Poker Promotions December 5, 2013
Online poker sites constantly have new promotions, tournaments and bonuses on offer to their players. At PokerSites.com you will find a wealth of information to help you choose the best poker site to play at. Below is a weekly roundup of the latest news and promotions.
---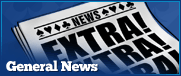 Poker pros know that carrying large amounts of cash opens them up to the possibility of robberies or other criminal attacks. But even with that risk factor, what happened to one poker player last week is hard to believe. According to reports, poker player Eric Riley was carrying around $100,000 in cash with him at Kennedy Airport as he prepared for a flight after a gambling trip in Atlantic City. His ride to the airport apparently knew about the cash he was carrying, and as Riley tried to get his bags out of the trunk, the driver sped away. Riley flagged down a cab and managed to catch the car with his money, grabbing it from the open trunk and reclaiming his cash. But he was then approached by two men who claimed to be undercover cops, who took him into their car and again tried to rob him at gunpoint. Riley then jumped out of the car, suffering minor injuries. He then found a real police officer to report the events to. While the sequence of events might sound unbelievable, police are reportedly investigating the matter.
A new Russian malware product known as i2Ninja may be a threat to online poker players around the world. The malware allows individuals to access the privately stored information on other computers, and even features 24/7 help desk support from the makers of the malware, which is a first for any malware offering. One of the features in i2Ninja is known as "PokerGrabber," and is designed to grab information about accounts on major poker sites on infected computers. Poker players – and any computer user – should ensure anti-virus and anti-malware programs are up to date, be careful about what they download or install on their computers, and keep an eye out for suspicious activity on their poker and banking accounts.
---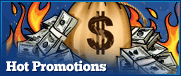 Everyone has a Christmas wish list – but at Carbon Poker, your Winter Wish List could earn you a bigger chip stack in a special seasonal freeroll! Now through December 24, players at Carbon Poker can complete up to seven Wish List tasks: everything from playing in certain tournaments to earning points or taking advantage of a reload bonus. If you complete at least three tasks, you'll get to play in a $5,000 freeroll on December 29. If you complete six, you'll also see your starting stack increase from 1,500 to 5,000 chips. Complete all seven tasks, and you'll also receive $10 in cash!
---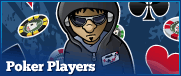 Gus Hansen may be one of the faces of the relaunched Full Tilt Poker, but he hasn't exactly had a successful run there so far. In fact, the amount of money he's lost since November 2012 on the site is more than most people will ever see in their lifetimes. Over the last week or so, Hansen has lost close to $1 million, which has brought him up to a loss of $8.6 million over the calendar year. That has brought him down to an incredible $15 million lost on the Full Tilt Poker software, more than double what any other player is in the hole for on the site. His closest "competitor" is an account named noataima, which has lost $7.1 million.
---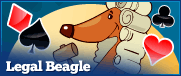 Pennsylvania just might become the next battleground in the fight over expanding online gambling in the United States. A panel in the State Senate approved a plan to study the possibility of adding online gambling in the state. Should the entire Senate approve that study, they will take a look at the costs and benefits of online gambling and report back no later than May 1, 2014. That date is significant, as it would give the legislature time to consider online gambling legislation in time for the July 1 deadline to pass a budget for the following fiscal year. However, there will be significant opposition, likely including Sheldon Adelson, chairman of Las Vegas Sands, which owns and operates the Sands Bethlehem casino in the state. The move was prompted both by increased competition from neighboring states and a need for additional revenue to offset budget deficits in the state.
Singapore is considering a ban on all forms of remote gambling, including online gambling. While Singapore has an extensive live casino and gambling marketplace, government officials feel that online gambling might be a little too accessible by younger users, and that the nature of the games might lead to more gambling addictions in the nation. However, the decision on whether or not to ban the games has not yet been made, and Singapore may choose to place tight controls on the industry while allowing it to operate instead. Right now, remote gambling accounts for about $375 million in economic activity each year in the country.
---
Could the new Google Glass technology be used to help individuals cheat at poker? A recent article in Esquire showed one way in which such a device could help at the poker table. The author of the piece described playing in a home game while wearing Google Glass, recording the game and streaming it live. Watching that stream was a professional poker player who relayed advice back to the author, allowing him to play while getting advice from a much more skilled player without anyone else at the table realizing who they were really competing against. Regulators have so far allowed casinos to set their own policies in regards to Google Glass and similar future technologies, though they recommended casinos ban the products at their tables.
---
Poker Sites Updates - Latest Poker Promotions November 28, 2013
Online poker sites constantly have new promotions, tournaments and bonuses on offer to their players. At PokerSites.com you will find a wealth of information to help you choose the best poker site to play at. Below is a weekly roundup of the latest news and promotions.
---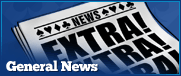 It's official – online poker and casino games are now live in New Jersey. Anyone located in the state can participate in the games, which are currently available on sites from six different Atlantic City casinos. Originally, it appeared that there would be seven casinos participating on launch day, but the Golden Nugget delayed their launch after both the casino and regulators agreed the site would need more work before being ready for customers to play on. Most sites appeared to be working properly, though there were still some issues with individuals close to the New Jersey border being blocked by the geolocation technology being used to ensure that all players were located within the state.
Steve Wynn expressed mixed feelings about fellow casino titan Sheldon Adelson's efforts to ban online gambling throughout the United States. While Wynn said that he understood why the lack of control over online gambling resonates with people, banning online poker would be like Prohibition, referencing the Volstead Act that outlawed beer. According to Wynn, people would gamble online whether it is legal or not, though he himself did not go so far as to say Adelson was wrong on the issue, saying he was "neither a proponent nor opponent" of online gambling himself. He also pointed out that while Adelson was working against online gambling, Gary Loveman and Caesars Entertainment were just as strongly for the regulation of the industry.
Mohegan Sun found out this week that they have definitively lost their bid for a casino license in the town of Palmer, Massachusetts. A recount held on Tuesday found no new votes in favor of the casino, and actually expanded the losing margin by one (from 93 to 94). However, Mohegan isn't done in the state: they are now partnering with Suffolk Downs in their proposal to move their casino project to the town of Revere, which approved the race track's casino plan even though East Boston did not. While it's unclear whether the switch will be allowed, Mohegan should prove to be a good partner for Suffolk Downs: Mohegan has already been approved as an operator by state regulators, which will allow the partnership to meet the December 31 deadline for license applications.
---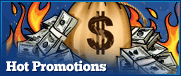 Would you like a shot at playing with some of the biggest names in poker at an exciting destination? If so, there's still time to win a seat at the World Poker Tour Prague main event, courtesy of Party Poker. Through December 8, you can enter tournaments offering the chance to win a $6,100 package that includes your entry ($4,360), six nights of accommodations in Prague, and $800 in spending money. There's no better way to find your way into a WPT event!
---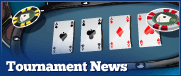 The World Series of Poker has announced a change to their schedule that will mean there will be no WSOP Europe in 2014. Under the new schedule, the main WSOP festival will still be held each year in Las Vegas. However, there will only be one overseas WSOP stop each year. In 2014, that means that the WSOP Asia-Pacific will be held, while WSOP Europe will next take place in 2015. The 2014 WSOP APAC is scheduled for October at the Crown Melbourne in Australia, and will feature ten WSOP bracelet events. This will mark the first year that the WSOP Europe will not be held since it debuted in 2007.
Tony Dunst is best known at the World Poker Tour for providing commentary on their final table live streams, as well as for his Raw Deal segment during televised broadcasts. But Dunst is also an accomplished professional poker player himself, so it should come as no surprise when he finds success on the felt, too. Dunst won the WPT Caribbean Main Event this week, taking home $145,000 for finishing atop a field of 191 players. It marked his first WPT title. Dunst came into heads-up play against Italian Giacomo Fundaro with a 5-1 chip lead and held on throughout his march to victory. Other notables who made deep runs included Marvin Rettenmaier (4th) and former WPT champion Bobby Oboodi (8th).
---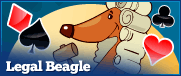 The state of Mississippi is set to consider online gambling against in 2014, though most observers are still pessimistic about the prospect of a bill passing in the coming year. Bills have already been proposed in both 2012 and 2013, though neither managed to get voted on, let alone passing into law. Like many other states, it appears that many in Mississippi want to wait and see how online gambling performs in New Jersey, Nevada and Delaware before making any decisions for themselves. Mississippi has a strong land-based gambling industry, with 30 commercial casinos operating within the state, and some lawmakers there believe online gambling would be a natural addition to the gambling marketplace there.
---
Poker Sites Updates - Latest Poker Promotions November 21, 2013
Online poker sites constantly have new promotions, tournaments and bonuses on offer to their players. At PokerSites.com you will find a wealth of information to help you choose the best poker site to play at. Below is a weekly roundup of the latest news and promotions.
---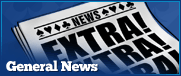 It's well known that Las Vegas Sands owner and CEO Sheldon Adelson is a staunch opponent of online gambling. But now, Adelson is set to take that opposition to a whole new level by funding a campaign to combat the spread of online gambling throughout the United States. According to reports, Adelson will fund a new organization known as the Coalition to Stop Internet Gambling that will portray internet wagering as dangerous for children, the poor, and other disadvantaged groups. It will also look to partner with existing social welfare groups that are also concerned with the spread of online gambling. The campaign will face some stiff resistance, however, as many other major gambling firms in the US are in favor of online gambling expansion, and the American Gaming Association has said that they do not agree with Adelson's position.
With New Jersey's online gambling marketplace set to go live in the coming week, it has become apparent that not everyone in the state will necessarily be able to take part in the games. The problem comes from the fact that the geolocation technologies used to ensure gamblers are inside New Jersey when they play aren't entirely perfect, and as such, the companies who have created these systems are using borders slightly inside the state lines to ensure no mistakes are made and that players from other states are not able to access the sites. This means that some players in border cities near New York and Pennsylvania may not have access to one or more of the sites set up by the state's casinos.
While some players near the New Jersey border may miss out on online gambling, some players far outside those borders might be able to take part in their online poker games before too long. According to reports, New Jersey lawmakers may soon introduce legislation that would make it clear that the state could allow international gamblers in jurisdictions where online poker is legal to play on the New Jersey sites. The move would give the state more liquidity in their player pool, allowing them to better able to support multiple online poker rooms. In the future, another possibility is allowing those in other states that allow for online poker – such as Nevada and Delaware – to play on New Jersey's online poker sites as well.
Those Americans who have placed claims with the Garden City Group to recover their Full Tilt Poker balances should have their money early next year. According to the GCG, they expect players who have submitted claims that are not being disputed to have their confirmed balances returned to them by March 31, 2014. Meanwhile, those players who were also affiliates and certain professional players have been given a limited extension to file their claims, though some professionals who were playing with funds provided by Full Tilt may not be able to claim that money.
---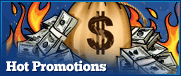 Who doesn't like getting a surprise? All throughout November, players at Bovada Poker can earn mystery bonuses each week just for playing as normal on the site. Every week, players who earn at least 75 poker points will earn a mystery prize from "Tier 1," which includes freeroll entries, cash bonuses of between $5 and $20, or tournament tickets worth as much as $11. If you earn 150 points in a week, you can earn a Tier 2 prize instead, allowing you to earn up to $50 in cash bonuses or a tournament ticket worth as much as $162. New prizes are awarded every Monday, so you can jump in at any time and start earning points towards your next mystery reward.
---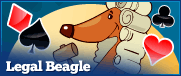 It's that time of the year again: time for another round of rumors that the federal government might take up online gambling legislation. This year, at least three different bills are already in Congress that would either regulate all online gambling or just online poker at the federal level, allowing individual states to either opt in or out of the gambling network. The latest bill has come from Representative Jim McDermott, who took an earlier bill from Representative Peter King and added a taxation structure to his plan. That plan would see 4% of deposits go to the federal government, while 8% would go to the state or tribal government where the individual gamblers are located. The prospects of any of these bills are still uncertain, though it is known that Senate Majority Leader Harry Reid is in favor of regulating online gambling.
Another major casino project has been voted down in Massachusetts. Voters in the town of Milford have rejected a proposal from Foxwoods to build a $1 billion casino there, leaving the prospects of a Foxwoods-operated casino in the state in doubt. About 65% of voters came out opposed to the casino vote, sending a resounding signal that a casino was not wanted in the Boston-area town. That result means that Wynn Resorts' casino project in the town of Everett is the only casino project in the Boston area to be approved by voters, though it would still need to be approved by the state gambling commission in order to earn a casino license.
---
Poker Sites Updates - Latest Poker Promotions November 14, 2013
Online poker sites constantly have new promotions, tournaments and bonuses on offer to their players. At PokerSites.com you will find a wealth of information to help you choose the best poker site to play at. Below is a weekly roundup of the latest news and promotions.
---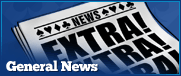 Following the devastating effects of Typhoon Haiyan, two of the world's largest poker sites have taken steps to give players a chance to lend a helping hand to relief efforts in the Philippines. On PokerStars, players may make donations directly through the site's software client to the global relief charity CARE International. PokerStars has also agreed to match any money donated, essentially doubling the value of every dollar pledged through the site. Players can make donations by "joining" one of several dummy tournaments available in the site's lobby; none of these tournaments will be played, but the "buy-ins" will be taken as donations to the Typhoon Haiyan Relief Fund. Players can also donate by transferring any amount they wish to player ID "Typhoon Fund" on the site. The Rational Group (which owns both PokerStars and Full Tilt Poker) will also be setting up a process for donations on Full Tilt Poker in the days to come.
With real money online poker games becoming harder to come by in the United States, many operators have sprung up offering unambiguously legal alternatives, such as the subscription poker sites that have gained many members in recent years. Now, a new site is looking to try another model that could prove interesting to some players. That site, "Quarter Poker," will allow players to receive a free 25 cents every day they're on the site, with which they can play in poker games. If they're capable of running that total up to $50, they'll be allowed to cash out their winnings via PayPal. With no deposits allowed, the games are fully legal in all U.S. jurisdictions. The site will eventually look to turn a profit through subscriptions that allow players to withdraw their funds for their full value; at the moment, players will only get 50% of any "cash" they attempt to withdraw. Advertising at the tables will also help offset all of the free quarters being given out by the site's operators.
A new form of Zoom Poker is coming to PokerStars in the near future: heads-up tables. The fast-fold format has proven popular at larger tables, and it seems as though PokerStars may see heads-up Zoom Poker has both a potentially popular game and a way to get around some of the problems seen in the heads-up poker ecology on the site. Those problems include the tendency for some players to refuse to play once they see their opponent at a heads-up table, and the fact that many strong players will seek out opportunities to sit with unsuspecting fish in heads-up contests. In the Zoom Poker format, heads-up contests will essentially be randomized after every hand, preventing stronger players from exploiting – or avoiding – particular players.
---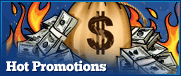 The Carbon Online Poker Series is well underway, but there's still time to get in on some of the biggest events in the series. The ten different main events that culminate the series will take place on Sunday, with different buy-ins ranging from just $1.10 to $530. Each of these tournaments has a guaranteed prize pool of at least $2,000, with the $215 tournament featuring a massive $150,000 guarantee! Satellites for many of the higher buy-in tournaments are available now.
---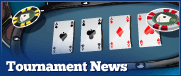 One of the many subplots at the final table of the World Series of Poker Main Event was the fact that eventual winner Ryan Riess wore a Detroit Lions jersey throughout the final table action, turning down the opportunity to wear sponsor's patches or gear. That caught the attention of plenty of poker fans around the world – including Detroit Lions wide receiver Calvin Johnson, whose #81 jersey was the one sported by Ryan Riess. According to Johnson, someone alerted him during the final table that Riess was wearing his jersey, after which he followed the action until Riess won the title. "That's some love he is showing for the Lions right there," Johnson said when questioned about Riess' wardrobe choice. Riess won more than $8.3 million for winning the WSOP Main Event, while Johnson's Lions boast a 6-3 record and lead the NFC North by a game over the Chicago Bears and Green Bay Packers.
---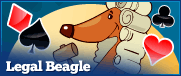 Former Utah Attorney General Mark Shurtleff faced questions this week about meetings he took with the Poker Players Alliance and businessman Jeremy Johnson, a man who was involved with illegal online poker payment processing that was at the heart of the Black Friday indictments. Shurtleff had that meeting in April 2010, when he was still the state's Attorney Gerneral. According to Shurtleff, the meeting was about whether or not poker could be classified as a game of skill, thus making it legal to play in the state. However, he said the question of processing payments for online poker did not come up in the meeting. This followed a statement last week from a former attorney for a Utah bank that was caught processing payments for online poker sites, in which he said that the practice was clearly illegal and that Shurtleff's office should have intervened to stop the bank.
---