Poker Sites Updates - Latest Poker Promotions May 8, 2014
Online poker sites constantly have new promotions, tournaments and bonuses on offer to their players. At PokerSites.com you will find a wealth of information to help you choose the best poker site to play at. Below is a weekly roundup of the latest news and promotions.
---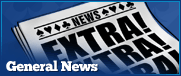 Rear Admiral Timothy Giardina received a non-judicial punishment from the Navy in relation to his use of counterfeit chips at an Idaho casino. The ruling from Admiral Bill Gortney came after an investigation found that under the Uniform Code of Military Justice, Giardina was guilty of "conduct unbecoming an officer and gentleman." He was found guilty of one count of lying to an investigator, as well as one related to his use of the counterfeit chips. Giardina received a reprimand and was forced to forfeit $4,000 in pay. Giardina was formerly a Vice Admiral who was the deputy commander at United States Strategic Command, where he helped oversee the nation's nuclear arsenal. After the counterfeit chip incident was revealed, he was reassigned to a Navy Staff position and demoted to Real Admiral.
According to a report from CAMS LLC, credit and debit card transactions are still being rejected the majority of the time at New Jersey's online casino sites. CAMS, which helps process payments for major players in the state like Borgata and Caesars, says that the monthly acceptance rates for such payments has fluctuated between 42 and 46 percent. According to gaming officials in the state, the problem is most prevalent with Visa cards, which are accepted 44 percent of the time, while MasterCard has been approved for about 73 percent of transactions. Many experts believe that this issue – caused by issuing banks who do not want their cards used for gambling, or haven't taken the time to distinguish between regulated and overseas gaming sites – is currently the largest limited factor for online gambling in the United States.
---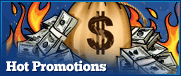 This Sunday, the normal $200,000 guarantee in the Party Poker Sunday Major will be supersized to $500,000, making it a tournament that no serious poker player will want to miss! This special event will have a guaranteed top prize of at least $100,000. The tournament takes place at 14:00 ET on Sunday, May 11, but if the $200 buy-in feels a little steep, there are satellites running daily that start at just $1. Jump in at the level that feels right to you and earn your shot at a six-figure payday!
---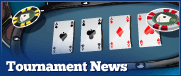 After the longest heads-up battle in the history of the European Poker Tour, Antonio Buonanno was able to claim the 2014 EPT Grand Final main event title. Buonanno won €1,2400,000 for his victory, which came after an 18-hour session at the final table. That table of eight featured seven players who had earned their seats in the tournament through satellites, suggesting that it was anyone's game. In the end, the tournament came down to a battle between Buonanno and Jack Salter, who would go on to trade punches for ten hours in a marathon fight for the title. In total, 650 players took part in the tournament, generating a prize pool of €6.5 million.
---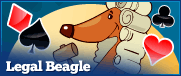 A New Jersey woman named Diana Zolla allegedly tried to use a story of identity theft in order to get out of having to pay for losses at the state's regulated online gambling sites. According to New Jersey State Police, Zolla made the claim in January, saying that $9,565 in losses and fees were not the result of her own play. But a police investigation that included looking into the records of Internet service providers, banks and the gambling sites themselves found that Zolla was the one who was operating the account and responsible for the losses. As a result, Zolla was arrested and charged with theft by deception, and is awaiting a mandatory court appearance.
In an update to a story we've covered previously, the state of Idaho is suing to stop a tribal group from opening a poker room at their casino. Governor Butch Otter and Attorney General Lawrence Wasden filed a lawsuit in District Court last Friday, saying that the state ban on poker should prevent the Coeur d'Alene Tribe from spreading the game, and that this restriction is spelled out in the gaming compact between the tribe and the state. The tribe counters that the federal Indian Gaming Regulatory Act stops the state from dictating the games the tribe can offer. While the case is ongoing, the poker room has been open since May 2.
Several key players in a massive illegal gambling ring were sentenced during the last week, including some with connections to the world of poker. World Poker Tour champion Vadim Trincher was sentenced to five years in prison on charges that he participated in a "racketeering conspiracy" in connection to the ring. He was also forced to forfeit more than $20 million in assets. This was the result of a plea deal, as Trincher could have potentially faced decades of jail time had the case one to trial. Meanwhile, the so-called "Poker Princess" Molly Bloom was sentenced to probation for her role as a host of high-stakes card games that were controlled by the gambling syndicate. According to officials, the gambling ring had connections to Russian organized crime.
---
Poker Sites Updates - Latest Poker Promotions May 1, 2014
Online poker sites constantly have new promotions, tournaments and bonuses on offer to their players. At PokerSites.com you will find a wealth of information to help you choose the best poker site to play at. Below is a weekly roundup of the latest news and promotions.
---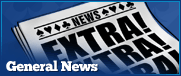 This week marked the first anniversary for regulated online poker in the United States. On April 30, 2013, the first hands of online poker were played at the Ultimate Poker website in Nevada. Since that time, two more sites – a World Series of Poker site run by Caesars and another operated by South Point Casino – have started offering real money online poker in Nevada, while New Jersey and Delaware have also begun to host Internet poker games. While the numbers playing online poker in Nevada are small – at any one time, you can expect about 100 cash game players on the WSOP site, and even fewer at Ultimate Poker – the sites have launched without major issues, and a compact that would share player pools with Delaware should boost traffic somewhat later this year. Nevada currently generates about $800,000 per month in revenue from online poker.
The Rational Group has announced a partnership with several California institutions that they hope will bring the PokerStars brand back to the state. The deal sees the Morongo Band of Mission Indians and California's three largest card rooms – the Commerce Casino, the Hawaiian Gardens Casino and the Bicycle Casino – partnering with PokerStars to provide online poker if the state authorizes the regulation of Internet gambling. Under the deal, PokerStars would be the service provider, and their branding would be used for any sites they are associated with. The move comes as other interests in the state would like to see PokerStars excluded from any online gambling marketplace in California. Some proposed legislation includes "bad actor" clauses that would likely prevent the company from being associated with any sites in the state.
The firestorm surrounding racist comments from Los Angeles Clippers owner Donald Sterling were felt even in the world of poker, as the world's largest independent poker room suspended its relationship with the team. The Commerce Hotel and Casino had been a sponsor of the Clippers for 18 years, and said that the move was only a suspension until the NBA reviewed the matter, at which time they would reevaluate their decision. Ultimately, NBA commissioner Adam Silver decided to ban Sterling from the sport for life and fined the owner $2.5 million, the maximum allowed under the league's constitution. The league will also attempt to force Sterling to sell the team, which will require three-fourths of league owners vote to do so.
---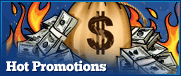 If you're looking for hot tournament action this May, head on over to Carbon Poker for the Carbon Online Poker Series! Beginning on May 4 and running through May 18, this tournament festival features over $2 million in guaranteed prizes spread out over 80 different events. With buy-ins as low as $1 and as much as $530 to choose from, there's something for players of every level in this exciting tournament series! You can also play in daily satellites for a chance to win a seat into the $215 buy-in main event, which has a guaranteed prize pool of at least $250,000. Earn your seat in the big one today!
---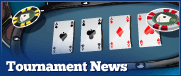 In the first World Poker Tour Championship held in Atlantic City, American poker pro Keven Stammen defeated a field of 328 players at the Borgata to take home a prize of $1,350,000. The tournament, which had a buy-in of $15,000 (down from $25,000 in previous years), had a slight overlay for its players thanks to a $5 million guarantee. The final table featured a number of notable names, including Ryan D'Angelo and the WPT's own analyst Tony Dunst, who finished in third play. Ultimately, Stammen defeated Bryon Kaverman in heads-up play when his A8 outdrew Kaverman's pocket fours thanks to an ace on the river. Kaverman received $727,860 for his second place finish.
---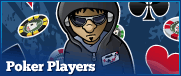 According to a report by CardPlayer, Patrik Antonius is now the winningest player in the history of Full Tilt Poker, having won a little under $16.4 million lifetime on the site. That number comes from figures at HighstakesDB, and includes play on both the pre-Black Friday and current versions of the software, as well as play under at least two screen names. Antonius overtook Phil Ivey, who had won just over $14.54 million at Full Tilt during his career. At the other end of spectrum, Gus Hansen is reportedly the site's all-time biggest loser, having dropped an astounding $17.4 million over the life of the site.
---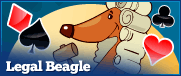 A judge in the United Kingdom has ruled that a professional poker player will not be required to pay child support. According to the ruling, the judge did not interpret poker player Tony Hakki's poker winnings as "gainful employment," and as such, did not feel that could be considered for the payment of child support. That doesn't mean that all poker players are off the hook, though: the judge said only that "Mr. Hakki had a sufficient organization in his poker playing to make it amount to a trade (or a business), let alone a profession or a vocation." This overrules a tribunal judge who found Hakki to be gainfully self-employed.
---
Poker Sites Updates - Latest Poker Promotions April 24, 2014
Online poker sites constantly have new promotions, tournaments and bonuses on offer to their players. At PokerSites.com you will find a wealth of information to help you choose the best poker site to play at. Below is a weekly roundup of the latest news and promotions.
---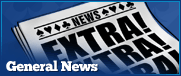 Poker players may generally like blending into the crowd, but that strategy didn't work for three Canadian men hiding out in Australia. The three men were apparently attempting to pose as poker players at the Crown Casino in Melbourne, but were actually hiding out as part of a failed effort to set up a drug lab in the area. Apparently, the men were trying to create a cover story as they prepared to leave the country before police or rival drug dealers caught up to them. The men, who were arrested at the casino in 2012, have now pleaded guilty to charges of conspiring to manufacture a commercial quantity of drugs, and could face as much as life in prison.
The state of Delaware saw an overall increase in their online gambling revenues last month, taking in a total of $206,833. That was an increase of about 24 percent over February. Growth was solid in all areas, including online poker, which saw an increase of 14 percent month-over-month to bring in $84,392 for the month. Of the three racinos in the state, Delaware Park is taking in the majority of the poker revenue, as it currently accounts for 65 percent of the market, with Dover Downs and Harrington splitting the remainder of the player base. The three sites all use the same software provided by 888 Holdings, and share player pools as a result. Later this year, the Delaware online poker player pool is expected to be combined with that of Nevada thanks to a compact between the states.
---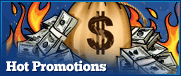 Are you looking to play your way into a seat at the World Series of Poker main event? One great way to make your WSOP dream come true is by playing at Bovada, where players have several ways to earn their way into poker's biggest tournament. Every day through May 11, every ten poker points you earn will get you an entry into a drawing for a WSOP main event package. If you'd rather rely on your poker skills, there are also two $500 satellites running on May 26 and June 8 – and if that's too rich for your blood, qualifiers begin at just $0.55.
---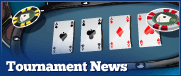 Winning a tournament twice is impressive, so what can you say when a player wins the same event for the third time? Blair Hinkle has done just that, winning the WSOP Circuit's Horseshoe Council Bluffs Main Event for a third time. Hinkle previously won the tournament in 2010 and 2013, making this also his second consecutive win as well. Hinkle emerged ahead of a 247-entrant field to win a first prize of $90,700. The feat also made him the second player in WSOP Circuit history to win three main events overall, with Chris Ferguson being the first. Hinkle defeated Matt Bond in heads-up play to take down his latest title.
There have been 98 tournaments in the history of the European Poker Tour – and now, finally, someone has won two of them. Vicky Coren Mitchell became the first ever two-time EPT main event winner, taking down the 2014 EPT Sanremo Main Event to go along with her victory in 2006 EPT London. Coren Mitchell started the final table with the short stack, but came back to win the €476,100 ($657,780) first prize. Giacomo Fundaro lost the heads-up battle to take home the second-place prize of €298,700 ($412,684).
Montreal resident Eric Afriat took down his first World Poker Tour title by winning the 2014 Seminole Hard Rock Poker Showdown. That earned Afriat a $1,081,184 prize, and marked his second-ever WPT final table. The tournament drew a record field of 1,795 entries, creating a prize pool of nearly $5.8 million. This particular final table was notable for featuring a number of top young pros, including Mukul Pahuja, who ultimately finished in second place in his third final table finish of the current season. Other final table members included Chance Kornuth, Matt Stout, Jake Bazeley and James Mackey.
---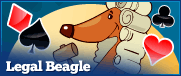 A legal battle is brewing in Idaho, as a Native American group wants to open a poker room there despite state laws banning the game. The Coeur d'Alene Tribe is planning to offer live poker games at their casino, saying that the state constitutional ban does not apply to their casino, which currently hosts slot machines and bingo. According to the tribe, the Indian Gaming Regulatory Act would not allow the state of Idaho to stop them from adding poker to the casino, while Idaho officials say that the tribe is not exempt from the statewide ban. That has led the state to ask federal officials to help settle the matter. In the meantime, the tribe is still preparing dealers to open the poker room on May 2.
---
Poker Sites Updates - Latest Poker Promotions April 17, 2014
Online poker sites constantly have new promotions, tournaments and bonuses on offer to their players. At PokerSites.com you will find a wealth of information to help you choose the best poker site to play at. Below is a weekly roundup of the latest news and promotions.
---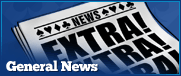 New Jersey state regulators have finally come to a conclusion as to how to divide the prize money in the Borgata Winter Poker Open tournament that was suspended and cancelled after the use of counterfeit chips was discovered. After an investigation, the state came to the conclusion that 2,143 players may have been impacted by the counterfeit chips introduced by Christian Lusardi, while another 2,218 were certainly not impacted. The determination was made based on whether players could have "reasonably" come into contact with those chips during their play in the event. The impacted group – made up of players who did not make the money – will each receive a full $560 refund. Those who made the money but were eliminated will receive their prize money as earned, with no additional compensation. Finally, the final 27 players will each take home $19,323. That's an equal share of the remainder available from the prize pool and rake collected by Borgata after other players were paid or refunded, but far less than the amount of the original posted prizes – including the $372,123 top prize.
Atlantic City casinos had their best month yet when it came to online gambling, taking in $11.9 million for the month of March. That was up over 15 percent from the $10.3 million they claimed in February, and continued a trend of steadily climbing revenues for Internet gaming in New Jersey. Poker revenues were up slightly to $3.2 million from $3.1 million in February, though that actually marked a slight decrease in per-day revenues, as March was a longer month. The Borgata and Caesars Entertainment continue to dominate the online poker landscape in the state, combining for about 97 percent of all poker revenue. Including both land-based and online revenues, Atlantic City casinos saw their revenues decline by 2.2 percent compared to March 2013.
---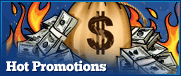 If you're hoping for your bankroll to bloom this spring, you'll want to gear up for PartyPoker's $500,000 guaranteed tournament coming on May 11. In place of the regular $200,000 guarantee for the PartyPoker Sunday Major, the special tournament will guarantee at least $100,000 to the first place winner. Players can qualify in satellites that cost as little as $1 or less, or buy in directly for $200. There will even be a 100-Seat Guaranteed Mega-Satellite held earlier that day that costs just $5. With so many ways to enter, you can go out and earn your shot at a six-figure prize today!
---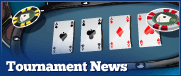 The 2014 World Poker Tour Seminole Hard Rock Poker Showdown broke records this week, attracting 1,795 entries to surpass its $5 million guarantee. The $3,500 buy-in event featured three starting days and broke the record for the largest field in WPT history. A total of 170 players were to make the money, with the first place prize coming in at $1,081,184. Heading into the final table on Wednesday, the leader was Mukul Pahuja, who held nearly 18.9 million in chips – well ahead of WSOP bracelet winner James Mackey, who was second with 11.7 million.
---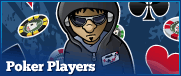 Phil Hellmuth has given away many of his 13 World Series of Poker bracelets, but those have been to family members. This week, he decided to give away his most recent gold bracelet to Chamath Palihapitiya, a former Facebook executive who is now the part owner of the NBA's Golden State Warriors. Hellmuth called Palihapitiya his "best friend." Palihapitiya, who like Hellmuth lives in Palo Alto, participated in the $1 million Big One for One Drop at the 2012 WSOP.
---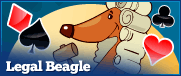 The Borgata has initiated a lawsuit against professional poker player Phil Ivey, claiming that he used an edge sorting scheme to win $9.6 million from them at the baccarat tables in 2012. The scheme relied on the use of defective cards that were not perfectly cut, causing the left and right edges to show different parts of the back pattern. Ivey and an accomplice then asked the dealer to turn some cards before putting them into an automatic shuffler – purportedly for superstitious reasons – which allowed them to identify each card as high or low scoring. When cards were dealt face down, this would give Ivey (or any player) an enormous edge over the house when determining whether to bet on the banker, player, or a tie. Ivey has previously been accused of using this same technique in Crockfords Casino in the UK. The Borgata claims that the games were played by rules (and with cards) that do not fit the regulations of the state of New Jersey, voiding Ivey's winnings.
The National Conference of State Legislatures (NCSL) and the National Council of Legislators from Gaming States (NCLGS) have both issued letters to congressional leaders this week expressing their opposition to the legislation known as the Restoration of America's Wire Act. The bill, proposed by casino mogul Sheldon Adelson, would essentially ban almost all forms of online gambling throughout the United States, including online poker. In both cases, the organizations argued that states had traditionally been left in charge of their gambling industries, and pointed out that while they neither opposed nor approved of online gambling as a whole, states were in the best position to make decisions on the issue.
---
Poker Sites Updates - Latest Poker Promotions April 10, 2014
Online poker sites constantly have new promotions, tournaments and bonuses on offer to their players. At PokerSites.com you will find a wealth of information to help you choose the best poker site to play at. Below is a weekly roundup of the latest news and promotions.
---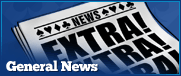 In the wake of the scandal that caused the suspension and eventual cancellation of a major poker tournament in January, the Borgata casino in Atlantic City has introduced a new type of poker chip in order to protect their tournaments against future schemes. The new chips use more colors than previous versions, and have the ability to be authenticated using ultraviolet light. While the move was expensive, said Borgata senior vice president Joe Lupo, it was necessary to ensure the integrity of future events. Meanwhile, Christian Lusardi – the man who used counterfeit chips in the tournament – is still awaiting trial, and no decision has been reached on how to split the unawarded prize money from the tournament.
The overall numbers in worldwide online poker continue to decline slowly this year. That's the news out of PokerScout, which tracks online poker traffic at virtually every site that offers the game. For the eighth straight week (and the 11th time in 12 weeks), traffic declined in the global Internet poker market, though it was down just 0.1 percent this week. Compared to last year, poker traffic is down 12 percent. PokerStars is clearly the industry leader at this point: with an average of 21,500 real money cash game players at any time, the site has nearly ten times as many players as any of its competitors. 888 Poker is currently in second place with about 2,300 players on average, with PartyPoker, the iPoker Network and Full Tilt Poker close behind.
---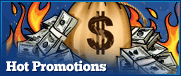 Have you ever dreamed of landing the big one? If so, you'll want to take part in The Whale, 888 Poker's signature $200,000 deep stack tournament. Held every fourth Sunday of the month at 18:00 GMT, this tournament is the biggest regular event on the site, and offers $60,000 in cash to the winner. You can jump right in by paying the $530 buy-in, but you can also take part for as little as ten cents by joining satellite tournaments that are held all day, every day. With four levels of satellites to work your way through, it's easier than even to start your whale hunt!
---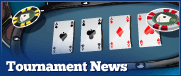 Overlays are a part of online poker tournaments, but rarely do they get this big. A Sunday tournament at PokerStars with a guaranteed prize pool of $500,000 offered lucky players an overlay of $260,000 – or more than double the amount of money actually put up by players who registered for the event. The massive overlay was caused by an error, one that resulted in there being no late registration available once the tournament began. In all, about 1,200 players paid the $200 buy-in and $15 entry fee, with the eventual winner taking a hefty $85,000 prize. PokerStars apologized for the inconvenience to players who wanted to register late but could not.
---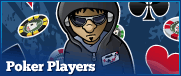 Danny Robison, a poker legend widely considered to be one of the great stud players of all time, has reportedly passed away. Robison was best known as the partner of Chip Reese, as the pair moved to Las Vegas in 1973 and began dominating the Seven Card Stud games at the Stardust casino, running up their bankroll of $800 to $2.5 billion over the next few years. The two were known together as "The Golddust Twins." Robison won his only World Series of Poker bracelet in 1995, winning a $2,500 Seven Card Stud tournament that year. In recent years, he was still a regular in high-stakes stud games in California, most notably at the Commerce Casino.
Sam Holden, who is perhaps best known as the ninth place finisher in the 2011 World Series of Poker Main Event, has announced that he'll be retiring from the world of poker. In reality, it's more of a "semi-retirement," as Holden plans to go back to school and work towards a philosophy degree at the University of Kent. Since his great run at the WSOP, Holden has made several other large cashes (including a 55th place finish in the 2012 WSOP Main Event), and was serving as a representative of 888 Poker. Holden still plans on playing occasionally online and at "the odd live tournament," though he feels it is time to change his focus to education.
---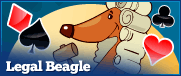 A comedian won big at the Bellagio this week – but it wasn't because he took down a tournament or made a daring bluff in a high-stakes cash game. Instead, George Wallace won over $1.3 million in a civil case against the casino based on an incident that took place back in 2007. At that time, Wallace was giving a performance at the casino when he tripped on some audio cables, causing him to rupture his Achilles tendon. Wallace's attorney argued that the cables should have been secured, and it seems that the court agreed, awarding $1.2 million for loss of income and an additional $100,000 for pain and suffering. He was also awarded $8,500 for medical expenses. Attorneys for the Bellagio are said to be considering their legal options in response to the verdict.
---
Site information
PokerSites.com is the only dedicated review site selected as a memeber of the Interactive Gaming Council.
Write to Us at:
1930 Village Center Circle, # 3 - 97, Las Vegas, NV, 8913, USA