Poker Sites Updates - Latest Poker Promotions March 6, 2014
Online poker sites constantly have new promotions, tournaments and bonuses on offer to their players. At PokerSites.com you will find a wealth of information to help you choose the best poker site to play at. Below is a weekly roundup of the latest news and promotions.
---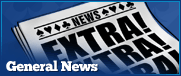 If you're a fan of Zynga Poker, you'll notice some pretty major changes in the social poker game's interface. The entire program has received a major redesign, as the cartoon graphics have been replaced by ones that are more reminiscent of a real money poker site. The redesign has also improved the speed of play at the tables. While Zynga Poker is still the most profitable and popular of Zynga's many social gaming products, the numbers for the game have been dropping somewhat, and Zynga now has only the third largest share of the social poker market behind Caesars Interactive and Double Down (an IGT product). Zynga has backed off from plans to have real money online poker in the United States, but still makes money from its free play games through the sale of chips and other perks
A total of $76 million was successfully returned to Americans with Full Tilt Poker accounts on Friday, as the Garden City Group sent out the first wave of payments to players who had agreed to their balance amounts and accurately submitted payment information. A total of approximately 27,500 Americans received their funds, which had been inaccessible since April 2011. According to the Poker Players Alliance, there is likely still another $50 to $60 million in unclaimed or disputed funds waiting to be distributed to US players.
---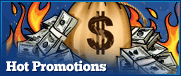 Tournament poker can be exciting – but for many of us, playing in a major tournament series seems way out of reach of our bankrolls. That's why Carbon Poker is introducing the Micro Online Poker Series, a set of 24 events designed for the rest of us. From March 23-30, there will be three tournaments each day with buy-ins running from $0.11 to $11. With guarantees as large as $15,000 per tournament, the buy-ins may be small, but the prizes won't be!
---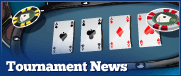 Fans of the NBC National Heads-Up Poker Championship will be disappointed to learn that the event won't be taking place in 2014. The result was a surprise to many fans, particularly after last year's tournament produced many exciting TV moments – not the least of which was the best-of-three final between Phil Hellmuth and Mike Matusow. According to producer Mori Eskandani, it was NBC that decided not to hold the tournament for a variety of reasons. However, he also said that the future of the tournament – which also took an off year in 2012 – looks strong, and that there will be "some really exciting news" about the future of the event that is likely to be announced in March.
Sometimes, even a seemingly small infraction can prove to have major consequences. Poker player Chan Pelton took a single 25,000 denomination chip from his stack during heads up play of a $1,000 buy-in tournament in the World Series of Poker Circuit series at the Palm Beach Kennel Club. He would go on to win the tournament, taking a $47,061 prize. But after casino officials confirmed that he had taken the chip from his stack, he was confronted, when he returned the chip and said he only meant to keep it as a souvenir. Both the PBKC and the WSOP disagreed, though, believing he may have taken the chip with the intention of adding it to a stack in a later event. The result: Pelton has been banned from all Caesars properties, all WSOP events, and all PBKC events. He also had to forfeit his prize money and the championship ring he had won.
---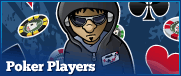 If you're an American poker player who just got money returned to them from Full Tilt Poker, you may be happy to see hundreds, thousands, or even tens of thousands of dollars hitting your bank account. But chances are that your haul is nothing like that of Blair Hinkle. After a wait of more than three years, the poker pro received a deposit worth about $1 million from the Garden City Group, finally recouping what was one of the largest outstanding balances on the site. Hinkle had won a Full Tilt Online Poker Series main event just weeks before Black Friday, and much of the seven-figure sum he had won was still in his account when the site was blocked by American authorities as part of the indictments.
---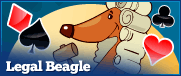 Another prominent American politician has made it clear that he'd like to ban online poker. Senator Lindsey Graham (R-South Carolina) has said that he's sponsoring federal legislation that would ban all forms of online betting, including Internet poker. The bill would be similar to the one that Sands CEO Sheldon Adelson has been pushing for, as it would essentially reverse the 2011 Department of Justice ruling that determined that the Wire Act only applied to sports betting, and not other forms of wagering. It is unclear, however, how much support such a bill has, and it is very unlikely that such a bill could gain enough votes to pass, particularly with several states already offering intrastate online gambling sites to their residents.
---
Poker Sites Updates - Latest Poker Promotions February 27, 2014
Online poker sites constantly have new promotions, tournaments and bonuses on offer to their players. At PokerSites.com you will find a wealth of information to help you choose the best poker site to play at. Below is a weekly roundup of the latest news and promotions.
---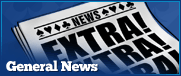 The first remission payments to Americans with outstanding Full Tilt Poker account balances are scheduled to take place this Friday, ending a three-year wait for players since the Black Friday indictments. According to reports, the Garden City Group began making test transactions to bank accounts last week. Most of those tests were successful, with individuals receiving confirmation emails earlier this week. Those claimants will receive their funds in the first round of payments, which will be sent on Friday. For those test payments that failed, individuals can update their banking information by March 13, or receive a check at their home address at that time. This first wave of payments covers all players who agreed to the amounts they should receive; those with disputed or unconfirmed balances, as well as those who have not yet filed claims, will not receive funds until a future round of payments are sent out.
Intrastate online poker is coming to America. This week, the states of Nevada and Delaware entered into a compact that will allow sites to offer games to players in both states. This is expected to improve the player pools for games, increasing revenues in each state – something particularly important to Delaware, which has struggled to generate much revenue from its online gambling offerings thus far. Perhaps even more importantly, the compact makes it easy to add additional states to the network in the future, and allows states to set their own rules, regulations, and even block games they prefer not to allow. At the moment, the only other state with regulated online poker is New Jersey, which is a likely target for integration into the network in the future.
Two new online poker bills have been introduced in the California legislature, once again raising the possibility that the state could look to regulate the game this year. The two bills – Assembly Bill 2291 and Senate Bill 1366 – were introduced by Representative Reggie Jones-Sawyer and Senator Lou Correa, and both seek only to legalize online poker while keeping other forms of online gambling prohibited. The bill would not allow for California to enter into compacts with other states, though the size of California would likely make this a non-issue for the viability of any poker sites. Should the bills pass, the first sites could be operational by the end of 2014.
---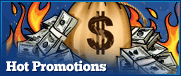 The World Poker Tour World Championship is one of the world's most prestigious poker events. Now, you can earn your seat at this amazing tournament by winning a seat through PartyPoker. From now through April 6, you can compete to win an $18,000 package that includes your $15,400 buy-in, six nights at a hotel, and $1,350 travel and spending money for your trip to the Borgata in Atlantic City. There are daily freerolls and qualifiers that even the smallest bankroll can afford, and three $500 satellites that guarantee at least one package will be heeld on Sunday March 9, March 23 and April 6. Good luck!
---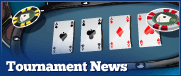 The saga over the first event of the Borgata Winter Open, which was cancelled when counterfeit chips were found during the tournament, continued this week as a class action lawsuit was launched against the Borgata. According to reports, the lawsuit comes from 4,000 players who participated in the event, and alleges that the casino failed to properly supervise the event, engaging in fraud and negligence as a result. The suit asks for the return of buy-ins and reimbursement for travel costs for players. There are still 27 players who were remaining in the tournament at the time it was cancelled who have yet to receive any prize money; it is unclear if some or all of them are participants in the lawsuit.
---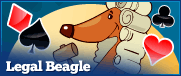 Senator Dean Heller (R-Nevada) is now pushing for a bill that would make all forms of online gambling illegal in the United States – with the notable exception of online poker. Heller has said that he thinks such a bill will be introduced sometime in the next month or so, and could also include the support of Senate Majority Leader Harry Reid (D-Nevada). Heller has said that he believes some of the concerns brought up by Las Vegas Sands owner Sheldon Adelson are legitimate, though he has not called for a ban on all online gambling himself. It should be noted that a ban of online gambling – or, alternately, a federal-level online gambling network – is unlikely to pass through Congress, as there isn't significant political support behind either of these positions.
The Supreme Court has declined to hear the case of Lawrence DiCristina, the man accused of running an illegal gambling business out of a New York warehouse. DiCristina had operated poker games from the warehouse, employing dealers and taking a five-percent rake on all cash games there. In lower courts, judges had alternately found that DiCristina was breaking the law by running the games, or that poker should be classified as a game of skill, technically making it legal for DiCristina to run his business. The court did not comment on why they chose not to hear the case. DiCristina now faces ten years in prison.
---
Poker Sites Updates - Latest Poker Promotions February 20, 2014
Online poker sites constantly have new promotions, tournaments and bonuses on offer to their players. At PokerSites.com you will find a wealth of information to help you choose the best poker site to play at. Below is a weekly roundup of the latest news and promotions.
---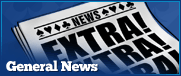 New Jersey's online gambling sites may not be reaching the lofty goals set for them quite yet, but the Internet gaming sector continues to grow in the state. The Atlantic City-owned websites brought in $9.46 million in revenue this January, up 28% from the month before then. The Borgata (with PartyPoker supplying their poker and casino games) was the leader, bringing in about $3.9 million, with Caesars taking in $3 million for second place. A total of 197,782 online accounts have been created in the state so far, and experts say that number could triple by the end of 2014 – especially as casinos make their sites more mobile-friendly in the months to come.
While Sheldon Adelson's Coalition to Stop Internet Gambling is willing to spend a lot of money in an effort to ban – or at least slow down the spread of – online gambling in the United States, his efforts have also given rise to a rival group that's looking to promote online gambling regulation in the United States instead. That group, the Coalition for Consumer and Online Protection includes several prominent former Congressmen and Congresswomen, including Mike Oxley of Ohio and Mary Bono of California. The group is arguing that banning online poker in the United States would simply send Americans to foreign sites, many of which are more loosely regulated than they would be in the USA. As such, they're putting an emphasis on ensuring games are regulated and safe rather than banned.
South Point Casino and Real Gaming have launched the third real money online poker site in the state of Nevada. The site was launched on Wednesday and is currently in a "soft launch" phase. Known as South Point Poker, the site is currently offering no-limit hold'em cash games with stakes as high as $5-$10, along with sit-and-go tournaments. When online poker was first approved in Nevada, South Point appeared to be the favorites to have the first site on the market after being licensed to operate a site in 2012. However, they were beaten to the market by both Ultimate Poker – which launched their site last spring – and the World Series of Poker branded site of Caesars Entertainment, which started offering real money poker last fall.
---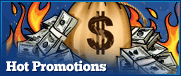 Is there anything better than winning money with no risk? If you'd like some free tournament entries, you'll want to take advantage of Carbon Poker's Freeroll Fury promotion. Every day, there will be a $1,000 "Freeroll Fury" freeroll that is open to anyone who has an entry coupon. Getting coupons is simple: first, you'll have to opt-in to the promotion. Then, new depositors will get five freeroll entries by using the bonus code CARBONPK. Existing players can also get five entries by using the reload code FEBPK. Finally, you can get one free entry every day just by playing 25 raked cash game hand or five tournaments at any stakes. Start earning your freeroll entries today!
---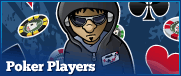 Poker pro Danielle "dmoongirl" Andersen has signed on with Ultimate Poker, joining a team that already includes Jason Somerville, Dan O'Brien and Jeremy Ausmus. Andersen may be best known to poker fans as one of the main subjects of Bet Raise Fold, the documentary that chronicled the rise and fall of online poker in the United States. However, she was also a regular in high-stakes no-limit cash games online before Black Friday.
---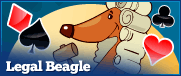 If you're looking for one state to authorize online gambling in 2014, California is your best bet. That's the word from online gambling expert Chris Krafcik of GamblingCompliance, who rated the Golden State as the top state to look at for the rest of the year. That doesn't necessarily mean it is likely – as many analysts have pointed out, it is an election year there, and even Krafcik admits that the many Native American groups with gaming interests in the state would have to come to some sort of consensus on what an online poker bill would look like. However, he still sees California as a step ahead of other states that may consider online poker in the years to come, such as Pennsylvania.
The Supreme Court of the United States may soon be tackling the legalities of running home poker games. The case that could be coming before the court involves Lawrence DiCristina, a man who was arrested in 2011 and convicted of running an illegal gambling business after running a poker game (with a 5 percent rake) in a New York warehouse. After the initial ruling, an appeals court overturned the conviction. However, it was then reinstated by a federal court of appeals. DiCristina filed a petition to the Supreme Court with the help of the Poker Players Alliance, and the court will decide on Friday whether or not to take up the case.
A U.S. District Court has dismissed Chad Elie's lawsuit against his former attorney Jeff Ifrah. Elie, one of the payment processors convicted after the Black Friday indictments, had filed the lawsuit while he was serving five months in prison, accusing Ifrah of malpractice. He claimed that Ifrah had withheld information that would have shown Elie that his actions were illegal, and that he was working as an informant for the government. Ifrah said that the claims were "truly confounding and upsetting," as well as "utterly false."
---
Poker Sites Updates - Latest Poker Promotions February 13, 2014
Online poker sites constantly have new promotions, tournaments and bonuses on offer to their players. At PokerSites.com you will find a wealth of information to help you choose the best poker site to play at. Below is a weekly roundup of the latest news and promotions.
---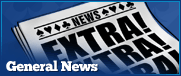 The World Series of Poker has released their schedule for the 2014 World Series of Poker this summer, revealing a program of 65 bracelet events that begins May 27. The tournament schedule is very similar to that of 2013, though sharp eyes will notice a few changes. Most notably, the Main Event will now come with a $10 million guaranteed first prize, a number that should give this already prestigious event a little extra attention this year. Other changes include slightly earlier scheduling for many of the smaller afternoon events, and a bigger variety of mixed-game events, with some costing just $1,500 to participate in. Several fan favorites are also back, including the $1,500 Millionaire Maker (with a $1 million guarantee for first place), and the $1 million buy-in Big One for One Drop, which this year will have a cap of 56 players. The Main Event, which features three opening day flights, will start on July 5.
Sheldon Adelson may have made a lot of enemies in the world of online poker for his attempts to ban internet gambling, but it turns out he has plenty of other detractors around the world as well. Several websites owned by the Las Vegas Sands were targeted as part of an online attack on Tuesday, replacing the front pages with information on employees at his casinos, including contact information and Social Security numbers. The hacking appeared to be the work of someone who objected to Adelson's comments, made last year, where he suggested that the United States should use nuclear weapons in Iran, with a message directed to Adelson on the hacked sites saying that "encouraging the use of weapons of mass destruction, under any conditions, is a crime."
---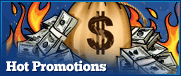 Want to find a more productive way of spending happy hour rather than heading down to the corner pub? At PartyPoker, the new Happy Hour promotion means double points during selected hours though February 23, making it easier than ever to earn points that can get you free tournament entries or merchandise from the PartyPoker store. Simply opt into the promotion, and you'll earn your double points instantly during each Happy Hour throughout the promotional period!
---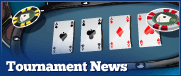 Phil Ivey is back to his winning ways after taking down the $250,000 Aussie Millions Super High Roller event this week. A total of 46 high rollers participated in the event, which ultimately earned Ivey $3,573,600 (or an event $4 million Australian). Ivey also won this tournament in 2012, making him the first player ever to win this event twice. The turnout of 46 built the largest prize pool ever for this tournament, which previously had drawn 20 players or less in its first three incarnations. The final table was a who's who of high stakes poker: Isaac Haxton (2nd), Mike McDonald (3rd), Daniel Negreanu (4th), Fabian Quoss (5th) and Tom Dwan (6th) rounded out the money winners.
While 415 people came into the World Poker Tour Lucky Hearts Open Main Event at the Seminole Casino in Coconut Creek, Florida, only one could walk away with the championship. The win ultimately went to local Florida poker player James Calderaro, who took down a prize of $271,103 for his first World Poker Tour victory. At the final table, Calderaro had to face several strong players, but none more famous than his heads-up opponent, Shannon Shorr. Ultimately, after a 105-hand marathon, Calderaro pulled out the victory when his 98 suited came from behind against Shorr's AJ to make a flush on the final hand. Shorr took $190,039 for his second place finish.
---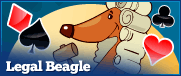 Christian Lusardi, the man who was accused of using counterfeit poker chips at the Borgata Poker Open, will now be facing more charges as a result of the investigation into his activities. He was already facing charges of gambling cheating, but after a further investigation, authorities found that Lusardi had thousands of pirated DVDs at his residence, leading to copyright infringement charges. Apparently, Lusardi had already caught the attention of authorities in 2012 when he received shipments of pirated DVDs from China. A total of over 37,500 DVDs were found in his home. Lusardi also allegedly recently received a shipment from China labeled "plastic chips," though it is unclear if that is connected to the Borgata case.
Lawmakers in Italy are considering taking the step of banning television and radio gambling advertisements, including those for poker events. Many Italian legislators see gambling as an addictive activity, and while a complete ban may not be realistic, they see limited gambling ads as a way to help curb compulsive gambling. The proposal, which came as an amendment to another fiscal bill, passed unanimously in the Italian Senate. Some online poker analysts are concerned that such a ban could hurt Italy's internet poker sites, which have already seen declining player pools in recent years.
---
Poker Sites Updates - Latest Poker Promotions February 06, 2014
Online poker sites constantly have new promotions, tournaments and bonuses on offer to their players. At PokerSites.com you will find a wealth of information to help you choose the best poker site to play at. Below is a weekly roundup of the latest news and promotions.
---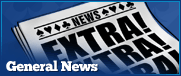 While Steve Wynn was formerly thought to be on the side of legalized online poker and gambling, a new interview suggests that he may have changed his tune. Wynn expressed concerns both over the technology used to keep minors from participating in online gambling, and the possibility that online gambling controversies could have an impact on his land-based gambling businesses. It's not clear as to the extent of Wynn's opposition; he has not signed on to Sheldon Adelson's campaign to ban online gambling, for instance. In addition, Wynn did point out that federal online gambling bills have virtually no chance of passing the House of Representatives at this time, meaning that the issue is likely to remain a state-by-state issue for the foreseeable future.
A new law in the UK could make the penalties for cheating in gambling – possibly including online poker – much harsher. While the proposed bill explicitly impacts efforts to undermine the integrity of sporting events by gamblers, the draft rules would also appear to apply to schemes like collusion in poker tournaments, both live and online. At the moment, the penalty for such crimes carries a maximum sentence of two years, which could rise up to as much as ten years until the proposed legislation.
For the first time since 2007, the state of Nevada saw an uptick in the revenues generated by gambling in the state. A total of $11.14 billion was earned by the 339 properties throughout the state in 2013, a 2.6% increase over 2012. While the biggest driver of that increase was high-stakes baccarat, there was also a small increase in the amount of money taken in by poker, which was up to $123.9 million from $123.3 million in 2012. Nevada hasn't yet broken out its online poker revenues separate from live poker, but it likely made a small contribution to that increase – the first increase in poker revenues since 2007.
As many as ten states could be pursuing online gambling bills this year, but federal level action is unlikely in a midterm election year. That's the word from a study by Gambling Compliance, which says that the real action on Capitol Hill will be maneuvering for position on both sides of Sheldon Adelson's campaign to ban online gambling at the federal level. States considering expanding or introducing online gambling include California, Illinois, Pennsylvania, New Jersey and Colorado.
---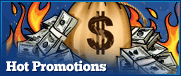 Are you ready to lead your favorite club to victory? If so, you'll want to take part in the Poker Champions Cup promotion running through April 6 on Party Poker. Starting with daily qualifiers, players will have the ability to win $1,300 live event packages that include entry into the Poker Champions Cup, accommodations, spending money and two tickets to a Juventus game in Turin. Whether you love Real Madrid, Manchester United or another European giant, this is your chance to combine your love for football and poker in one unforgettable experience!
---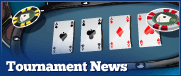 Eugene Katchalov came close to earning his poker triple crown, but was denied by Sotirios Koutoupas at the European Poker Tour Deauville main event. Koutoupas became the first Greek player to win an EPT main event title by topping the field of 671 runners. Koutoupas took home €614,000 ($839,670) for his victory. Finishing second was Katchalov, who already has a World Series of Poker bracelet and a World Poker Tour title under his belt, and was hoping to become the sixth player ever to finish the triple crown by also winning an EPT tournament. But Koutoupas was able to best Katchalov in heads up play, forcing Katchalov to settle for second place and a $518,981 payday.
---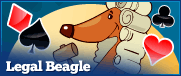 A proposed expansion of New Jersey's online gambling laws could result in interstate and even international online gambling based in the state. The proposal would allow Atlantic City casinos and their online gambling partners to offer poker and casino games to states and nations where online gambling is legal and regulated. The bill, introduced by Ray Lesniak, is designed to make New Jersey a "Mecca of Internet gaming." The move would be designed to bring in yet more revenue to Atlantic City, which has seen gaming revenues drop every year since 2006.
Massachusetts lottery officials are looking for permission from lawmakers to test the viability of online gambling in the state. This isn't to say that real money online poker is coming to the state any time soon, but rather that they would like to offer play money games so that they can find out if they're ready – or what they need to work on – before they would be able to offer strong online gambling options should the opportunity arise to offer real money play in the future. Massachusetts has explored online gambling in recent years, but officials say they want to settle the licensing for brick-and-mortar casinos and let those companies have a voice in the process before talking about authorizing real money online play.
---