September 2015
New Jersey Online Poker Sites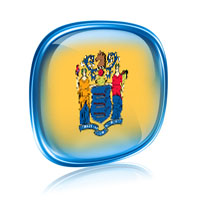 New Jersey Texas Hold'em players that are looking for a legal poker room to park their chips will be pleased to discover that they have plenty of options. Fortunately, the Garden State regulation has been passed to allow legitimate NJ poker sites to operate legally within the state's borders. However, like other things in life, not all of them are created equal. That's where we come in.
We have found:
Exclusive bonuses to ensure you get the most bang for your buck
NJ online poker sites that have a wide range of deposit and withdrawal options
Legal poker sites with a wide range of stake levels
Plenty of tournament action for New Jersey Texas Hold'em players
These great legal online gambling websites are just a click away. Check them out below and sign up to receive exclusive welcome bonuses.
New Jersey FAQ and Quick Facts
Does New Jersey have land-based gambling?
Yes
Are there any specific laws against online poker?
No
Is it true that no one has ever been arrested in NJ for playing poker online
yes, that's true!
State Facts:
Nickname:
The Garden State
Gambling Age:
21
State Motto:
Liberty and Prosperity
Legal Poker Sites Accepting New Jersey Players
Is online poker legal in NJ? A lot of U.S. poker players are confused about the legality of Internet poker websites. New Jersey was one of the first states to take things into their own hands by drafting legislation that allows players inside of their state borders to enjoy poker websites without complications. New Jersey legalized online gambling back in February 2013 and allows casino operators to launch NJ online poker sites if they have a license with the state gaming authority. The legislation, A2578 (Click here to read) passed with bipartisan approval in the Assembly by a vote of 68-5, with one abstention. The state Senate signed off on the bill (S1565) by a 35-1 vote.
Because withdrawing funds immediately after depositing can be a pain, we recommend that you do your homework and identify the legit NJ poker online websites that really suit you before you make your first deposit. If you play at one of the licensed New Jersey poker sites we recommended, your financial transaction will go smoothly.
There are a few key components to consider when evaluating which licensed poker online site to join now that New Jersey is home to legalized online poker. The first is, of course, the software that players use. Between the quality of the graphics, the user interface design, and the speed and reliability, the software is often the biggest factor when figuring out which NJ online poker room to play on. Be sure to read through all our reviews, and be sure to even get some hands-on time with all sites to figure out which you like best.
On this page, you'll get a quick overview of the best legit NJ online poker sites licensed to do business in the state, and on each review page you'll get an in-depth look at what makes each of those Internet poker sites exceptional.
Additional Features Of Top Poker Rooms
A feature that is often overlooked is the actual style and design of a poker website. It seems superficial, but many first-time players never even get started at a poker room because they can't navigate its lobby or don't enjoy playing at its tables. Since you could be spending hundreds of hours at any of these legitimate New Jersey online poker sites, it's important that you choose one which appeals to you, and to the fish, aesthetically.
What else should be on your checklist? You will want to look for a real money licensed NJ poker site that has reliable depositing and withdrawal options, which they should all have. Given that online poker in New Jersey is fairly new, this is not guaranteed, but should be pretty standard across the board. You will also want to see which website has the most traffic during Eastern Time Zone hours. Since only players inside of New Jersey can play on NJ poker sites, you will want to see who is getting the biggest player numbers during peak hours, which are typically after work during the week and on the weekends. You will also want to see which online poker NJ sites specialize in your preferred game, whether that means offering steady Texas Hold'em ring game action, or less popular variants like Seven Card Stud, or even having satellite opportunities for your favorite live gambling events.
Whatever your game preferences you can use our list of websites offering legal online poker in NJ to guide you to the one where you will feel most at home. Why not join one of the many New Jersey poker sites today and get access to tournaments and games offering some great prizes and cash pots.
New Jersey Poker FAQ
How do players from New Jersey deposit and withdraw funds from online poker sites?
In New Jersey, players have a number of different options for depositing money into their online poker accounts. The number one preferred method is to use a credit or debit card for making deposits. Since legalized NJ online poker is so new, you might continue to see that some banks block Internet gambling transactions, even though legislation has passed and the sites operating in the state are licensed by the state gaming authority. If you do have trouble, contact the customer support representative for the site you are trying to deposit on to get the issue ironed out. It's widely expected that these hiccups are extremely short term and that there should be no issues depositing in the near future.
For withdrawals, you will have the option to receive a check or to receive a bank wire that will be processed into your bank account. Checks take a bit longer to clear (as they must first be mailed to you, then clear your bank), while bank wires often come with bigger fees (or at least higher minimum withdrawal amounts).
Are there online poker sites available to players in New Jersey?
Yes! In fact, New Jersey has become just the second state in the USA to offer licensed, legalized online poker. All of the online poker sites available are actually tied to land-based casinos in New Jersey. We've selected our favorites for this page, based on the game selection, bonuses, and overall reputations of each site we reviewed. Each of these sites makes a great place to play poker online in New Jersey.
While many Internet poker rooms no longer operate in New Jersey, that doesn't mean playing online poker is illegal; it means that there are a finite number of licensed poker sites while others are in process of getting their licenses and will be up and operational soon.
Is New Jersey likely to pass online poker legislation?
New Jersey is one of three states to already pass legislation regarding online poker. New Jersey Governor Chris Christie signed an Internet gambling bill into effect in 2013, after vetoing a similar bill in 2012,. This bill allows Atlantic City casinos to offer nj online gambling games online, and they may partner with software providers in order to make such products, like poker, available.
Unlike legislation passed in Nevada, the online poker law in New Jersey also covers casino games, though Internet sports betting is still not included at this time. All Atlantic City casinos have signaled their intention to be a part of the nj online gambling market. Per the law, only those located inside New Jersey will be able to take part in the games. It should be noted that this doesn't mean you have to be a resident of New Jersey, but simply have to be within state borders.
How will New Jersey deal with possible federal legislation?
If federal Internet poker legislation should pass, it is likely that New Jersey would take a leading role in any federal network. Along with Nevada, New Jersey (and more specifically, Atlantic City) has some of the most experienced regulators in the country, as well as experience at managing a large number of customers. This will place it squarely at the forefront of any national US online poker network.
However, it wouldn't be surprising if there was some tension between New Jersey – which has already regulated online poker – and the federal government over this issue. New Jersey is already testing the boundaries of federal law by challenging the ban on sports betting throughout most of the United States, and it is likely that the state would want to retain some significant regulatory power even if federal legislation should pass.
Other State Pages:
Site information
PokerSites.com is the only dedicated review site selected as a member of the Interactive Gaming Council.
Write to Us at:
1930 Village Center Circle, # 3 - 97, Las Vegas, NV, 8913, USA